Rightly called as the Venice of the East, Udaipur is a place that is dream destination for every travel enthusiast. One of the most alluring cities of the colourful and traditionally rich state of Rajasthan, Udaipur is surrounded by lakes and hills of Aravallis. This makes this magnificent city geographically alluring too.
Exploring this enthralling city through the Udaipur Local sightseeing Tour Packages that we have listed by working with many top Udaipur tour organizers is an experience that would make your visit even more remarkable.
With these tours, you can have an spell-biding experience without any hassle of commuting or tension about timings as we along with the tour planners take care of everything related to the sightseeing.
Udaipur tour is full of pleasant surprises and memorable experiences. Enjoy the Bagore Dance Show at the bagore ki haveli, or experience the thrill of travelling via Udaipur ropeway; visit Shilpgram and know more about the rural arts and crafts or have the unforgettable experience of watching the traditional puppetry (Kathputli) at the Bharatiya Lok Kala Mandal.
What makes this historical city even more alluring is the innumerable numbers of places to visit in Udaipur. Through our Udaipur local sightseeing tour packages that we have designed with the leading car rental companies in Udaipur, you can experience this wonderful city in hassle free manner.
List of the Top Ten Places to visit in Udaipur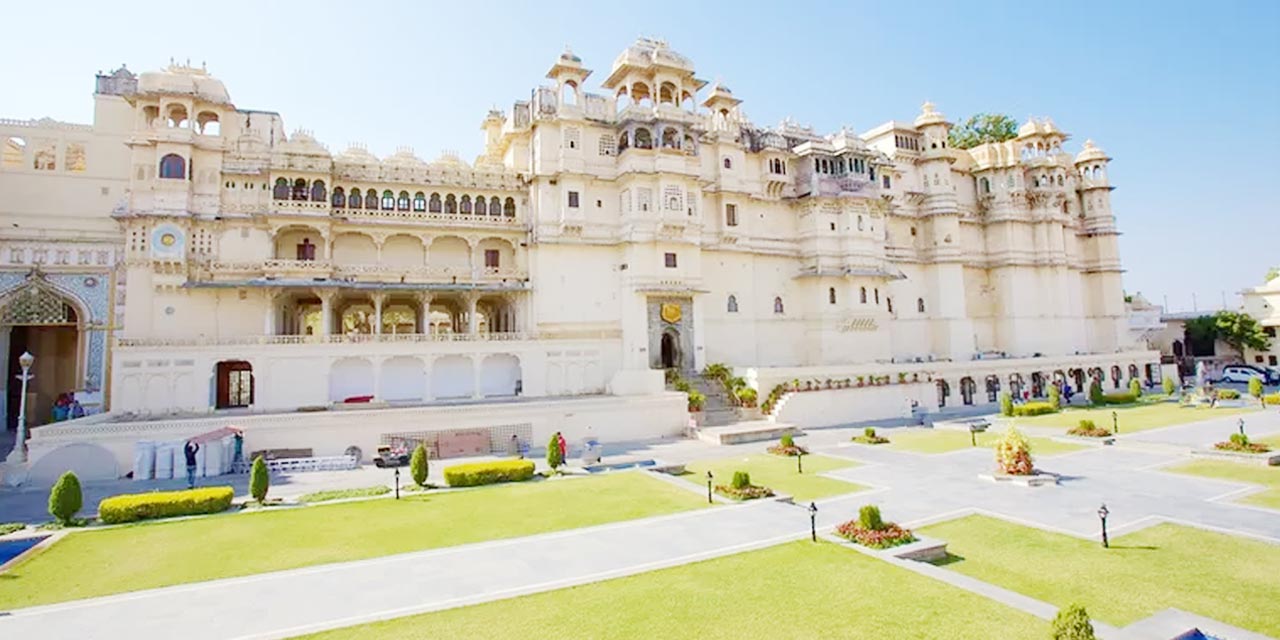 Presenting a breathing view of Lake Pichola and the surrounding areas, Udaipur City Palace is a must visit. A huge complex which houses several small palaces along with four main palaces and a museum that displays rare artefacts, it was built over 400 years ago.
This city palace has been built by amalgamation of Mughal and Rajasthani style of architecture and through the involvement of various rulers of Mewar Dynasty.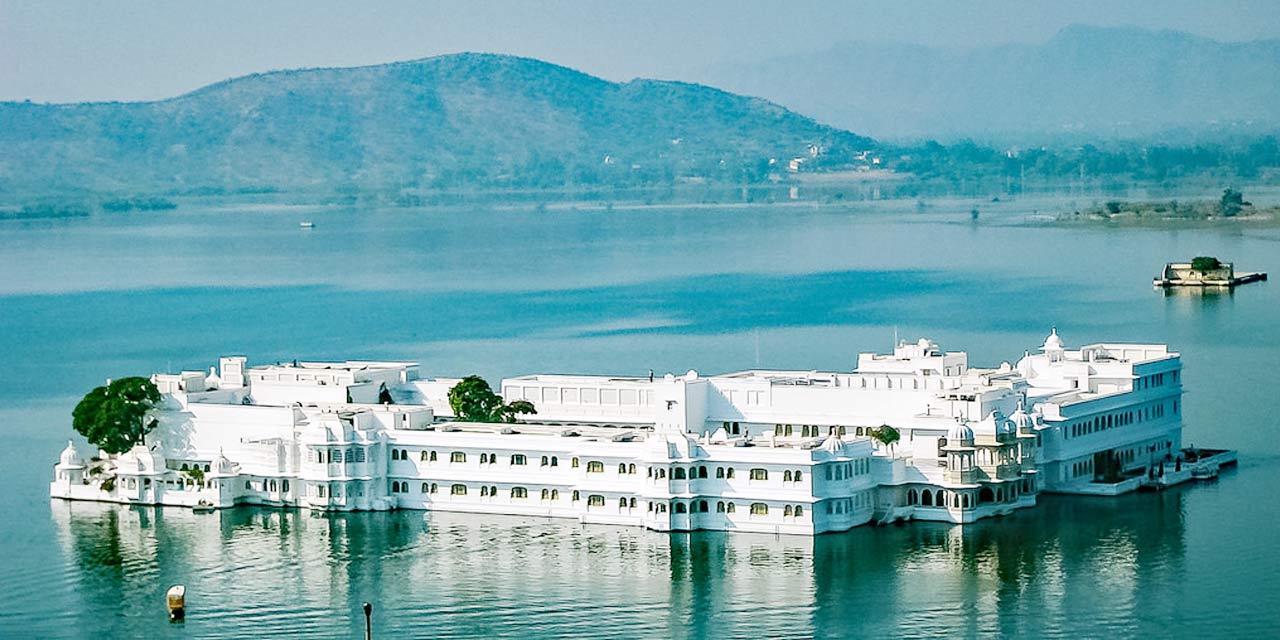 Lake Palace is another place to visit in Udaipur which is now a luxury hotel. Originally called as Jagni was, this palace was used a summer palace. On an island near Jag mandir in Lake Pichola, it was built during 1743 and 1746.
Presenting an alluring sight this palace has been built in white and black marble while its walls are decorated with semi-precious stones. Its courtyards is adorned with beautiful gardens, fountains, column lines, pillared terraces, etc.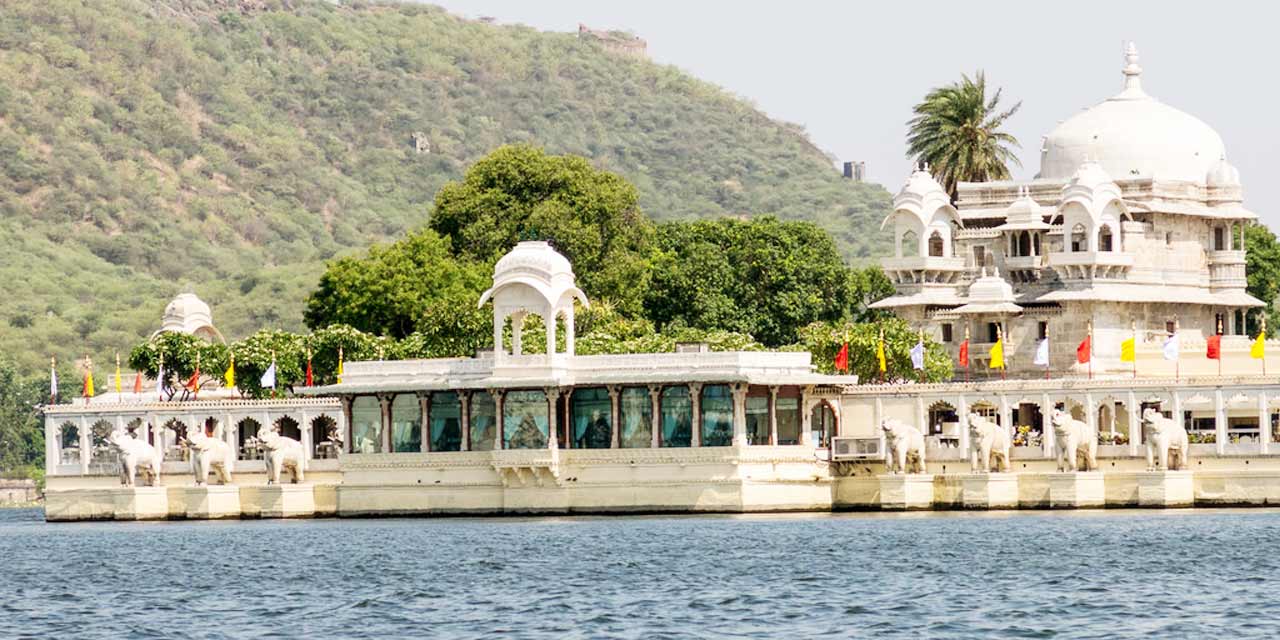 Built on an island in Lake Pichola,Jag Mandir is also known as the Lake Garden Palace. With a Rajput architectural style, Jag Mandir's construction is credited to three Kings of Sisodia Rajputs of Mewar Kingdom. Started in 1551, its construction was completed in 1652.
The three storied Jag Mandir prides in marvellous detailing and magnificent structure, which comprises of many equally enchanting structures such as Gul Mahal, Datikhana, garden courtyard, Bara patharon ka mahal, zenana mahal and Kunwar pada ka mahal.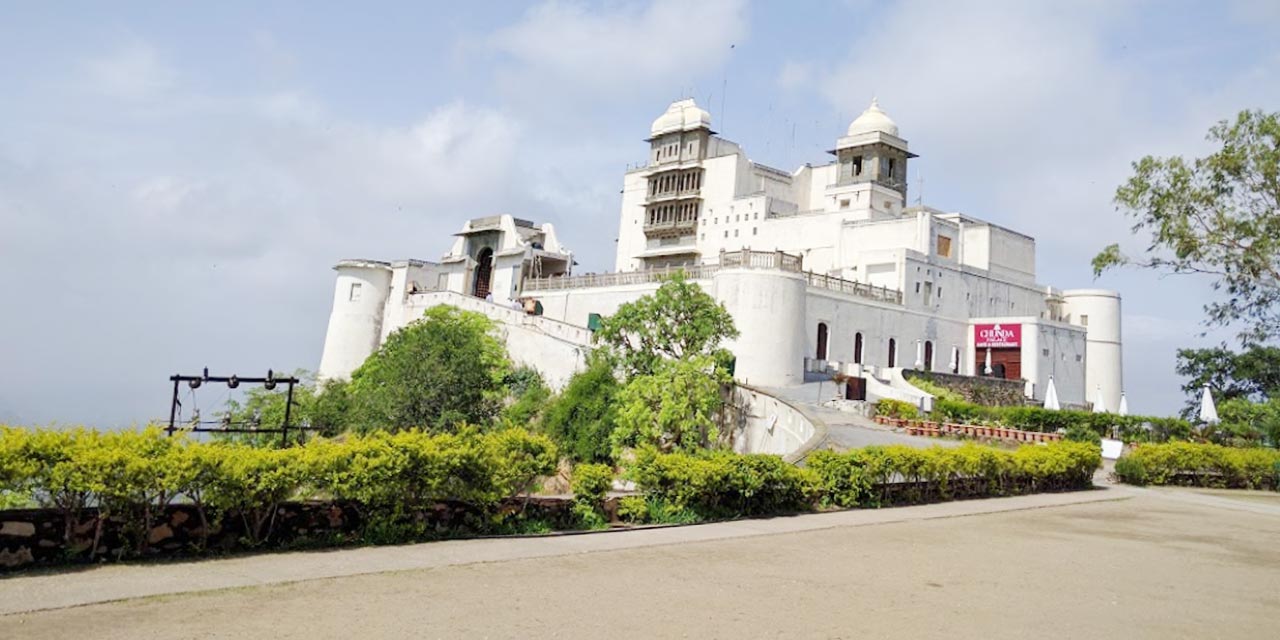 Built on the top of Bansdara Hills, Monsoon Palace is another place to visit on your Udaipur local Sightseeing tour packages. Offering a stunning view of the city, this palace was used as the monsoon resort and a hunting lodge.Built by Maharana Sajjan Singh of Mewar Kingdom in 18834, this palace is also known as Sajjan Garh Palace.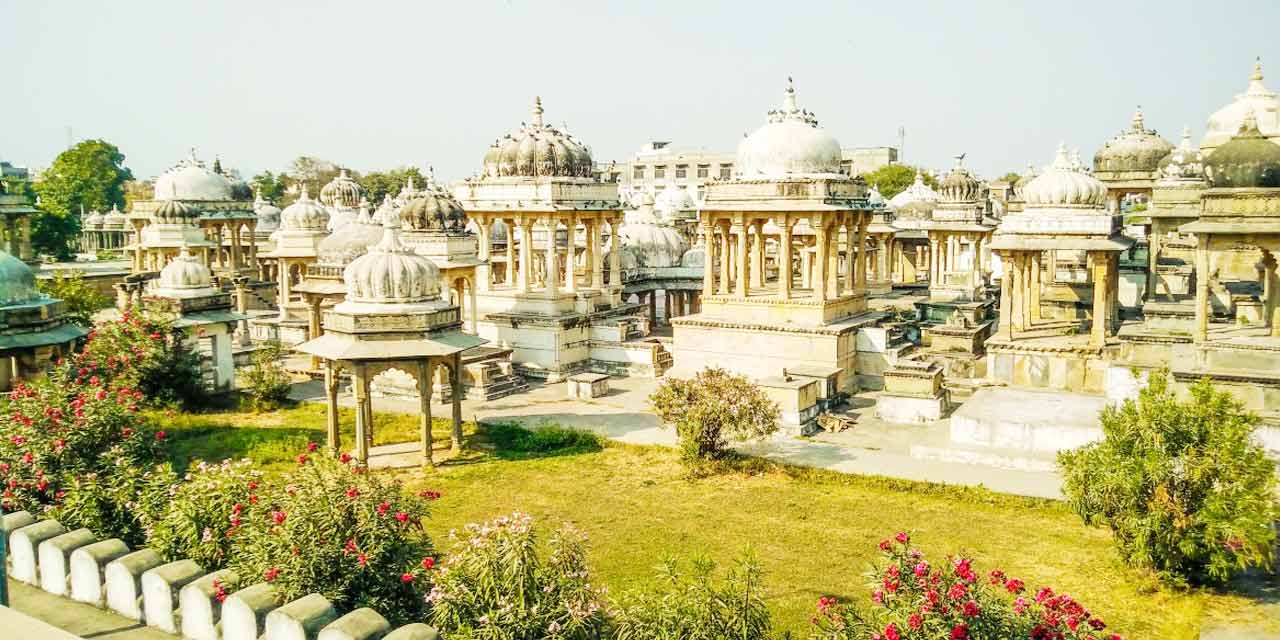 Located in Ahar, at a distance of merely 2 km from Udaipur, Ahar Cenotaphs are the memorials of various Kings and Queens of Mewar Kingdom. Consisting of more than 372 cenotaphs this site is said to be constructed over 400 years ago. It also consists of 19 chhatris which were built in the honour of 19 kings who were cremated here.
Also located quite close to Ahar Cenotaphs, Ahar Government Museum is another worth visiting place with its rich collection. Rare collection of earthen and copper pottery,sculptures of Hindu Gods and Jain saints and artefacts can be seen here.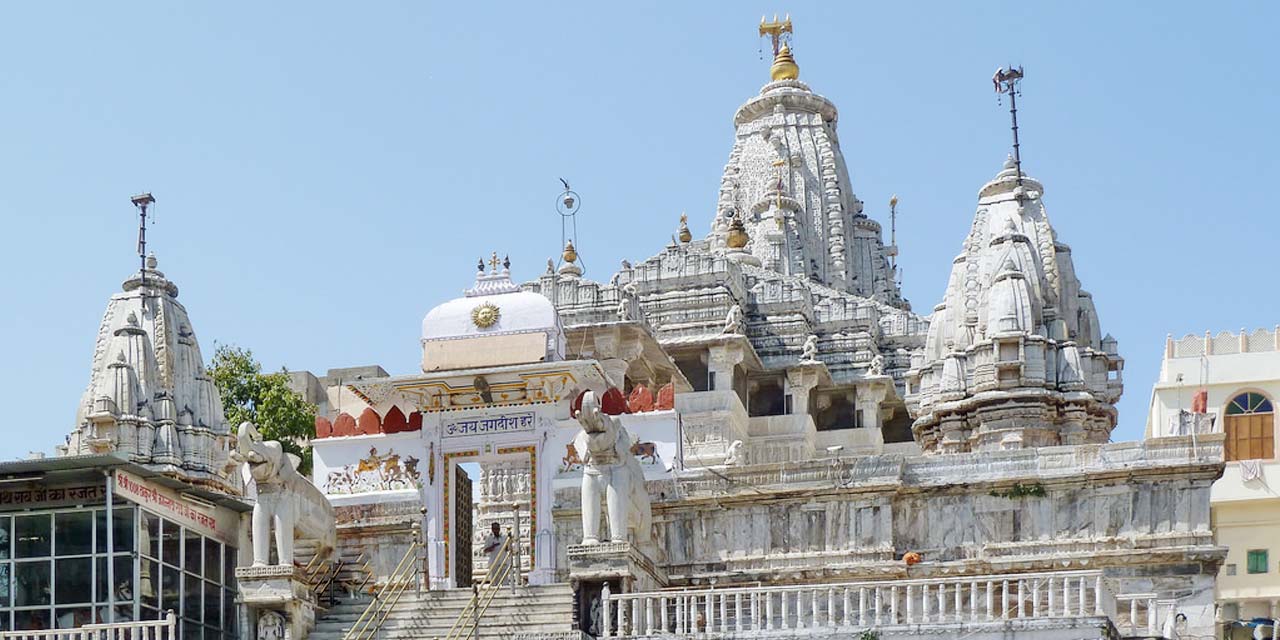 An important part of every local sightseeing packages in Udaipur, Jagdish temple is a place that is visited by both devotees and history enthusiasts. Dedicated to Lord Vishnu, this temple was constructed by Maharana Jagat Singh I in 1651.
Since then, this storied temple has been garnering admiration for its beautifully carved pillars, ceilings and painted walls. It has been built in the style of Indo-Aryan architecture.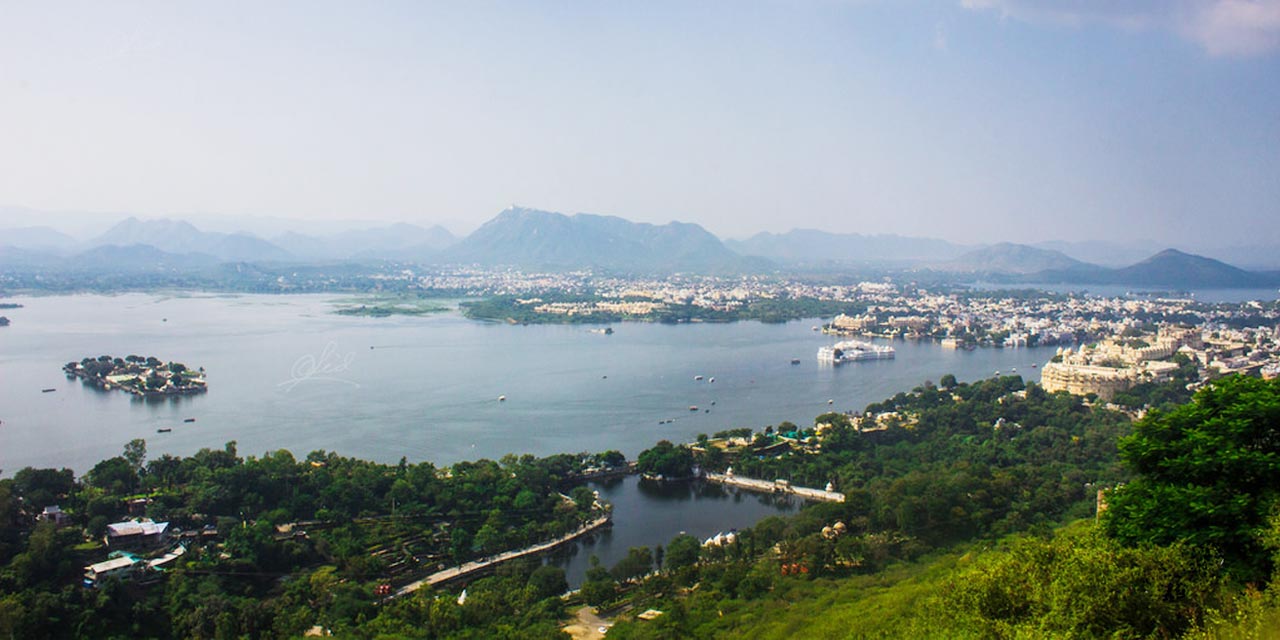 Named after the village Picholi which is located nearby, Lake Pichola was built in 1362 AD. This artificial freshwater lake houses two prominent tourist attractions of Udaipur– islands of Jag Mandir and Jag Niwas. City Palace is located on the eastern banks of the lake. Boat ride in the Lake is one the popular things to do in Lake Pichola.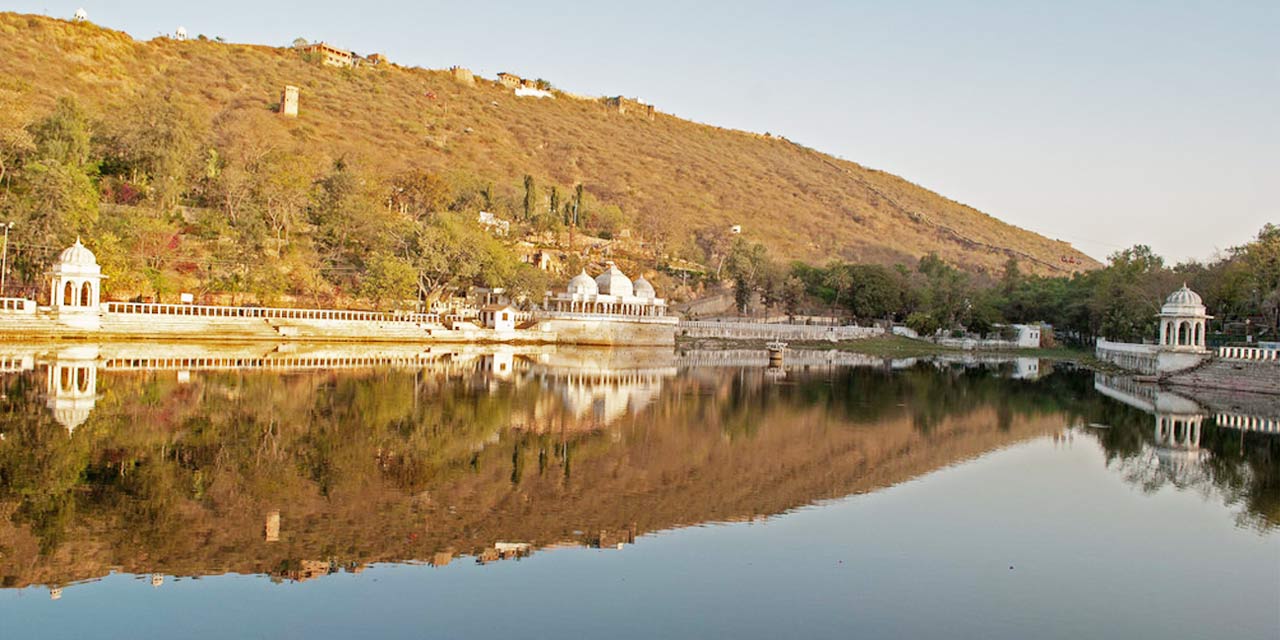 Constructed in 1680s on the north of Lake Pichola, this lake has been named after Maharana Fateh Singh of Mewar and Udaipur. This beautiful lake presents an awe-inspiring sight as it is surrounded by hills and woods. Nehru Island the islet with Udaipur Solar Observatory on it, is located in the Fateh Sagar Lake.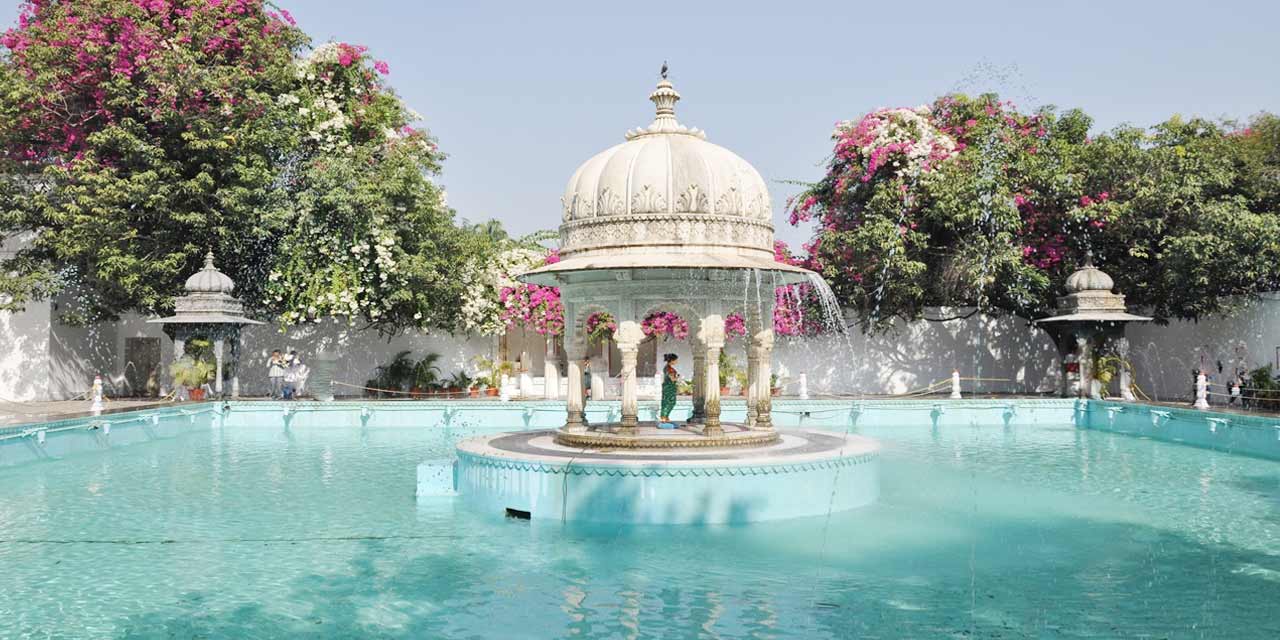 This Garden of maidens was built by Maharana Sangram Singh II for 48 young women attendants who had arrived to Udaipur with a princess as a part of her dowry. Consisting of marble elephants, fountains, lotus pool and a small museum, this garden attracts visitors and residents alike.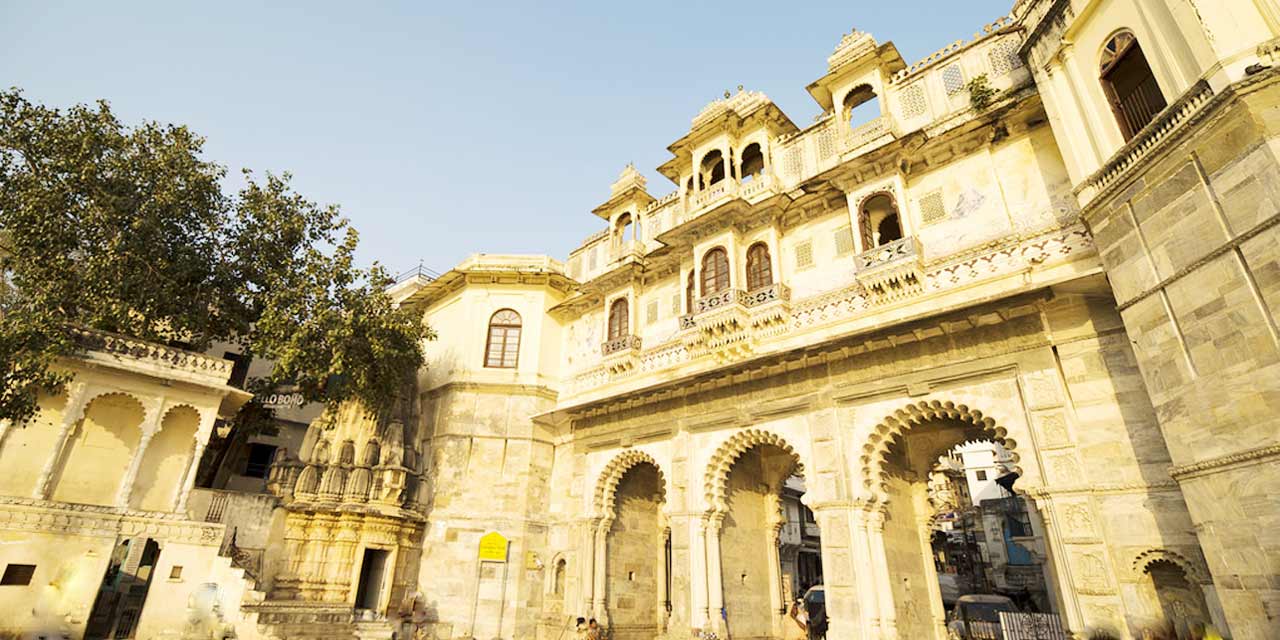 Built in 18th century by Amar Chand Badwa, the then Prime Minister of Mewar, Bagore ki Haveli is indeed a place that you can add to your list of places to visit through the Udaipur local sightseeing tour packages.
Located near Lake Pichola, at the Gangaur Ghat, this palace presents an exquisite display of art and architecture. It showcase rare collection of costumes and modern art as well.
Some of the other places that you can include in your customized local sightseeing packages by contacting the listed cab operators in Udaipur are Shilpgram, Bharatiya Lok Kala Mandal, Sukhadia Circle, Gulab Bagh and Zoo, The Crystal Gallery and, Vintage Car collection at the Garden Hotel.
Also you can plan to visit Under the Sun Fish Aquarium at Fateh Sagar Pal, Udaipur Biological Park, Wax Museum at the Sajjangarh road, Navlakha Mahal in the middle of Gulab Bagh, Jaisamand Lake, Doodh Talai Lake, Badi Lake of the Jiyan Sagar, Udai Sagar Lake, etc.
To visit these places you can contact the respective tour organizer and request for a customization of Udaipur local sightseeing package or you can select from our varied list of tours.
Some more places which are worth visiting if in case you are planning for a tour of long duration in Udaipur are Haldighati in the hills of the Aravalli Range, Nagda- an ancient site at the foothills of the Aravali range, Sajjangarh Wildlife Sanctuary at the foothills of Bans-Dahara hills, Sahastra Bahu Temple in Nagda village and Menar.
For those who want to have a relaxed Udaipur stay, we at Udaipur Tourism, a division of Holidays DNA, also offer all-inclusive Udaipur Tour Packages, where accommodation, pickup and drop services are also included along with sightseeing by car. To know more about these tour packages, you can reach us by filling the Contact Us form.
Along with these, we also offer a wide range of tour packages such as family tour packages, Udaipur honeymoon tour packages, college and school tour packages and many more.
Some of the places which can make for an interesting weekend destinations from Udaipur are Chittorgarh (117 kms), Dungarpur (103 kms) and Jhalawar (322 kms). If there is time, you can also explore these places by booking a taxi from some of the best car rental companies in Udaipur.
How to reach Udaipur
The best way to reach Udaipur is via roadways and railways. Places such Chittorgarh, Ahmedabad, Ajmer, Sawai Madhopur, Jaipur, Agra, Delhi, Mumbai and Khajuraho are well connected by road as well as by rails.
Tourists can also travel via airways. The Udaipur airport also known as Dabok Airport, or Maharana Pratap Airport is connected to cities like Delhi and Mumbai via regular flights.
To commute within the city, the best way is to hire a taxi in Udaipur which allows you to travel at your own pace. You can choose a suitable car from the list of top car rentals companies in Udaipur that we have carefully cumulated.