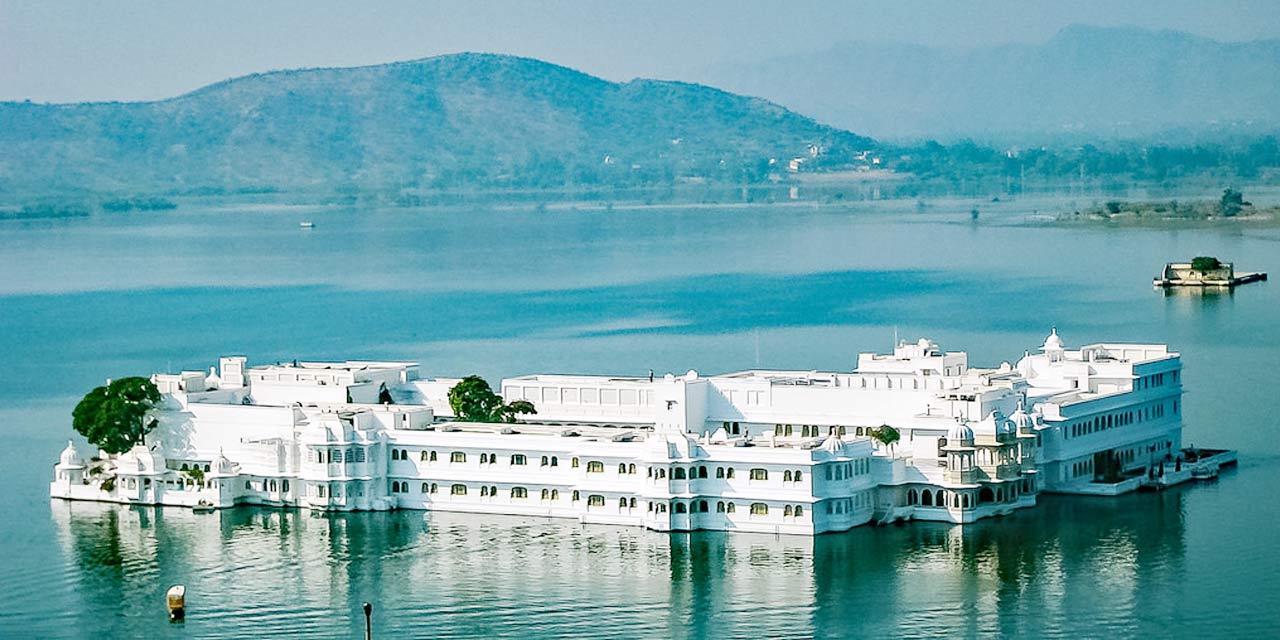 Taj Lake Palace Udaipur Entry Fee
No Entry Fee

Boat Ride:
400 per person for Adults
200 per person for Children

Sunset Boat Ride
700 per person for Adults
400 per person for Children
Taj Lake Palace Udaipur Phone
---
Rating:
| 4/5 stars
Based on total 75 reviews
Taj Lake Palace Udaipur Address: Picholar, Udaipur, Rajasthan, 313001, India
---
If you generally ask people about their dreams and desires, then traveling will be the most common answer. Travelling to a new destination is everyone's dream as it not only brings you peace of mind but also opens up the creative side of your brain. To boost up your knowledge on Rajasthan history, mystery, culture, and tradition, Udaipur is the place to be.
One of the most significant factors to consider before going is accommodation. Before beginning your exciting journey, you need to ensure that you have a place to stay. The accommodation plays a crucial role in boosting mood and adds a special touch to the vacation mood.
After traveling the whole day, you need a comfy place to sit and relax and loosen up yourself. Once you feel comfortable and at ease, you can prepare yourself for the next day. Vacation is once in a year opportunity for many, to make the most of it, it is advisable to opt for a stunning luxurious stay.
One of the most exclusive and luxurious stays for millennials and Gen Z sapiens is Taj Lake Palace. Known for its enthralling beauty and extraordinary architecture, Taj Lake Palace is a lavish place overlooking the majestic views of Machla Hills, City Palace, and Jag Mandir.
Are you unable to plan your Udaipur tour, then you are in the right place. Udaipur Tourism, a division of Holidays DNA offers personalized Udaipur Tour packages to the city of lakes. Udaipur Tourism has an elite team of experts available to you to design your Udaipur tour keeping your comfort and needs in mind.
Location of Taj Lake Palace
Taj Lake Palace is located at an exemplary site right midst of Lake Pichola. Standing tall and beautiful in the middle of Lake, Taj Lake Palace is an 18th-century historic stay in the City of Lakes offering an ethereal experience of the era of kings and queens.
Image Gallery of Taj Lake Palace Udaipur
Architecture of Taj Lake Palace
Taj Lake Palace has 65 rooms and about 18 grand suites showcasing its luxurious interiors. There are many other facilities available at this stunning heritage hotel such as the 24 hours fitness center, games room, shopping arcade, and business center as well. The rooms are decorated with intricately carved wooden furniture and lavish silk fabrics.
Every room offers a lake or garden view making you feel calm and composed. You can find a flat-screen TV and a DVD player in every room. The bathrooms are attached with a bathtub, shower, and all the necessary toiletries. You can avail butler service offered in every room.
There are two exclusive restaurants and a premium bar in the hotel premises. These select signature restaurants have a customized menu that serves finger-licking delicious cuisines.
1. Neel Kamal- This exceptional dining destination serves the real flavors of Rajasthan in a royal platter. The restaurant chefs have also picked a few North West frontier delights which are worth tasting.
2. Bhairo- Bhairo is an excellent rooftop restaurant that treats you to astonishing views and contemporary European dishes. The scenic view is further enhanced with the presence of a jharokha which overlooks the gorgeous Lake Pichola.
3. Amrit Sagar- You can spice up your evening at the Amrit Sagar bar. The bar serves a premium range of cigars, cocktails, signature martinis, wines, mocktails, cocktails, and sheeshas. The bar holds a royal collection of premium international drinks for the guests.
You can enjoy free parking and free wifi at the restaurant.
History of Taj Lake Palace
Earlier known as Jag Niwas, Taj Lake Palace was a unique pleasure home of Maharana Jagat Singh III of the Mewar dynasty. If old tales are to be believed, the Palace has a fascinating story behind it.
In the year 1743, Maharana Sangram Singh II received a request from his young son, Maharana Jagat Singh if he can live in the summer Palace Jagmandir along with his women friends. Maharana Sangram Singh denied his request and further taunted his son if he wishes to live in an island palace why doesn't he get one built for himself. Maharana Jagat Singh took the taunt seriously and got his a pleasure palace on the island which got completed in 1746. The Palace was named 'Jag Niwas,' i.e., the home of Maharana Jagat Singh.
The worldwide glory of the Taj Lake Palace was enhanced during an international movie sequence. The Palace has also been used in a crucial scene of a Hollywood movie named 'Octopussy.' The Palace gained massive popularity due to this James Bond movie.
The Taj Lake Palace is a part of Indian Hotels Co Ltd.
How to reach Taj Lake Palace
Udaipur is connected via National Highway (NH8), making it an easily accessible destination. If you wish to take a road trip from Delhi or Mumbai, NH8 is a boon for you.
Airport- The Maharana Pratap Airport is situated 26 km away from the Taj Lake Palace. It will take around 40 minutes to reach Taj Lake Palace. The guests can take a private cab or taxi service to ease out the shuttle to and from the airport.
Railway Station- The Udaipur Railway Station is located 4 km away from the Taj Lake Palace. You can take local transport available nearby to commute to and from the Taj Lake Palace.
Public Transport- You can take a government-run bus to reach Udaipur. The Transport Corporation of Rajasthan, Gujarat, Madhya Pradesh, and Uttar Pradesh run AC and Non- AC buses at a regular interval of time. The Udaipur City Centre is just 1 km away from the Taj Lake Palace. You can take an auto-rickshaw or a private cab to reach your destination.
You can refer to the list of top car rentals companies in Udaipur curated by expert professionals of Udaipur Tourism to cater to your traveling needs.
Entry fees and timings of Taj Lake Palace
There is no entry fee charged for entering the Taj Lake Palace. However, it is a resident only hotel equipped with all the necessary as well as luxurious facilities at the disposal of their guests.
According to hotel policies, the Check-in begins from 2 PM, and check-out service is available till 12:00 PM.
Best time to visit Taj Lake Palace
The best days to visit the Taj Lake Palace are between July and October. The weather is quite pleasant in Udaipur during these months.
Things to do at Taj Lake Palace
It is hard to take off your eyes from the stunning beauty of the Taj Lake Palace. However, there are some of the awesome things to do at the Taj Lake Palace listed below.
1. Stroll around to learn and explore- There is a team of experienced historians offering an insightful session narrating the rich traditional anecdotes of prince and princesses and a variety of stories associated with the Palace.
2. Make a spa appointment at Jiva Spa- Have you ever had a spa experience while boating? Well, if not then get ready for an exciting experience provided at Jiva Spa. You can take advantage of traditional spa therapies while floating on the calm waters of Lake Pichola.
3. You can also attend on-site yoga sessions available here.
4. To offer you an entirely local experience, there are tourist guides conducting astrology sessions and cultural shows.
Places to visit near Taj Lake Palace
The excellent location of Taj Lake Palace has plenty of tourist sites located within the 10 km radius.
1. City Palace- Located 1 km away from the Taj Lake Palace, City Palace is one of the most important historical sites of Udaipur. This 400-year palace complex is rich in the history and culture of Mewar.
2. Fateh Sagar Lake- Situated 6.4 km away from the Taj Lake Palace, Fateh Sagar Lake is one of the largest artificial lakes in Udaipur named after Maharana Fateh Singh.
3. Nehru Garden- Located 4.4 km away from the Taj Lake Palace, Nehru Garden is the best place to seek a few quiet moments.
4. Bara Palace- Located at a distance of 4.6 km, Bara Palace, is a stunning place to visit.
5. Vintage and Classic Car Museum- Found 1.9 km away from the Taj Lake Palace, Vintage and Classic Car Museum is an exclusive place of royal motor collection.
6. HathiPole Market- Located around 4 km away from the Taj Lake Palace, HathiPole Market is an ultimate shopping destination for people traveling to Udaipur.
Interesting facts about Taj Lake Palace
1. Taj Lake Palace offers a royal welcome to its guests. After taking an exit from the boat at Sadar Ghat, the moment you enter the Palace, you will be welcomed with rose petals shower and are further entertained with refreshments. You can also find a few guards with embroidered umbrella escorting you inside.
2. The butler at the Palace will cater to all your needs with utmost courtesy giving you the royal experience.
3. Not to forget the impeccable dining services in a dreamy atmosphere. Private dining spaces are overlooking the scenic views and astonishing lake offering a memorable culinary experience. This unique dining experience is further enriched with handcrafted menus for guests to relish every possible cuisine.
4. How about a romantic dinner in the royal and lavish style. You can impress your beloved by taking him or her on a dinner date at a historic boat flowing in the stunning Lake Pichola.
Things to keep in mind while visiting Taj Lake Palace
1. Please note that pets are not allowed on the premises of the Taj Lake Palace.
2. The hotel has a little rigid check-in and check-out policy. If you wish to check early and check-out late, you need to make a special request.
3. You can make payment via national as well as international payment cards such as Diner's Club, American Express, Visa, Master Card, and JCB International.
4. Smoking is not allowed inside the hotel rooms.
---
Udaipur Tourism is a one-stop place for travel suggestion seekers. To offer you an unforgettable vacation, we have a dedicated team working day and night finding solutions to every problem one can face while traveling. With our custom packages you can visit all the popular sightseeing places of Udaipur. To know more about us, please fill the Contact Us form and we will get back to you.
Location Map for Taj Lake Palace Udaipur