The city of Lakes, Udaipur is one of the best destinations to visit if you wish to experience the life of a royal, at once in your lifetime. Located in the colourful state of Rajasthan, Udaipur, which is often called as the Venice of East and the City of Dawn and the ideal way to experience this city is with our Udaipur City Tour Packages.
Udaipur presents an ideal set up for all kinds of holidays. From city tour / local sightseeing to activities, this city of Udaipur pampers its visitors with umpteen number of delightful choices.
If you are looking for activities in Udaipur, you won't have any shortage of options. Have a tour on cycle by the side of picturesque Lake Pichola, travel by ropeway at the Deen Dayal Upadhyay Park or challenge your fear at the rafting or trying various other sports in the Jaisamand Lake (Dhebar Lake), a marble dam built over Gomati river, or explore shilpgram to understand traditional art and crafts.
To get an experience of land, watch the Bagore Dance Show, also known as Dharohar dance show at the Bagore-ki-Haveli or the puppetry show at the Bharatiya Lok Kala Mandal.
However, to have a stress free Udaipur city tour, one also needs a planned tour, which can help you visiting all the attractions safely and comfortably as well as on time.
Offering the best possible solution to all kinds of travel needs, we at Udaipur Tourism, a subdivision of Holidays DNA, present a comprehensive list of Udaipur city tour packages. We have carefully selected various kinds of city tour packages from the leading tour operators in Udaipur. With these packages you can explore this magnificent city in the most memorable manner.
List of the Top Tourists Attractions to visit through Udaipur city tour packages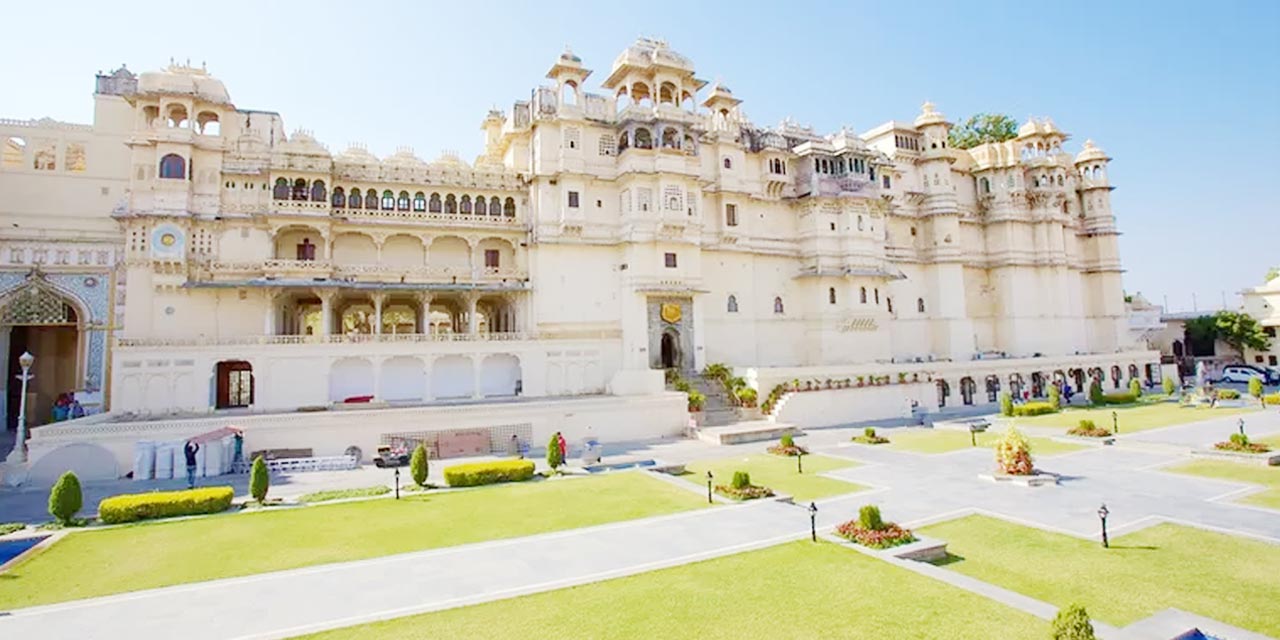 Located in on the east bank of Lake Pichola, is another popular sightseeing place in Udaipur city tour. City Palace is a huge complex with four major palaces and many other small palaces. It also has a museum where varied artefacts have been preserved and are on display.
From its balconies, towers and cupolas, one can have a mesmerising view of the lake and the city. With contributions from many Kings from Mewar dynasties, this palace complex allures every visitors with its magnificent architecture.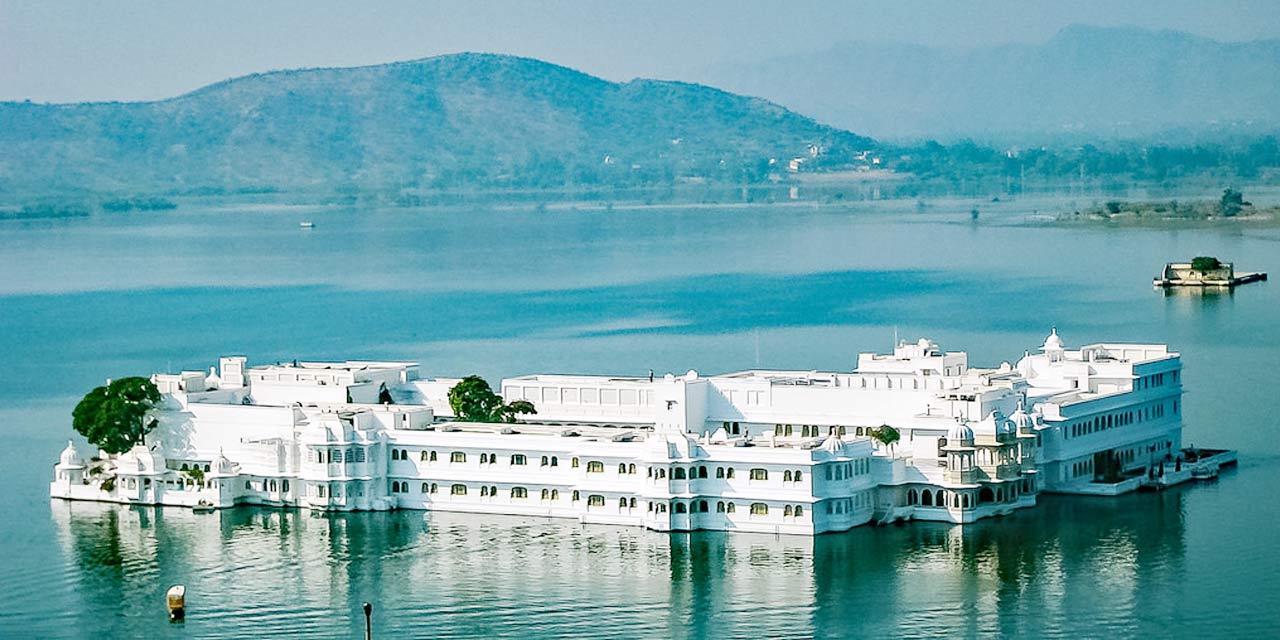 Originally called as Jag Niwas, Taj Lake Palace was used as summer palace by the royals. It was built in 1743 – 1746 by Maharana Jagat Singh II, who was the 62nd successor of the Mewar Dynasty. Located on the island in Lake Pichola, this now a luxury hotel but a worth exploring site with its magnificent architecture.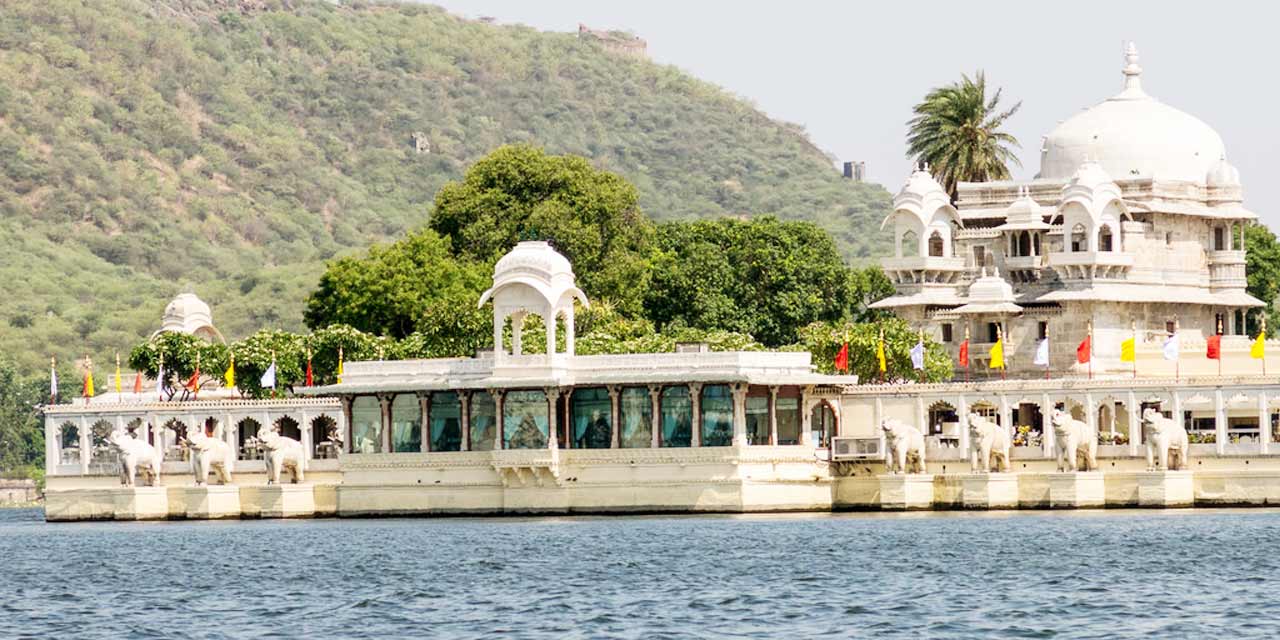 Constructed from 1620-1652 on an island in Lake Pichola, Jag Mandir is also known as Lake Garden Palace. Named in the honour of Maharana Jagat Singh, it was used for hosting parties and as summer resorts.
The three stories building on Jag Mandir consists of many magnificent structures. These are Darikhana, Gul Mahal, Garden courtyard, Kunwar Pada ka Mahal, Bara Pathron ka Mahal and Zenana Mahal.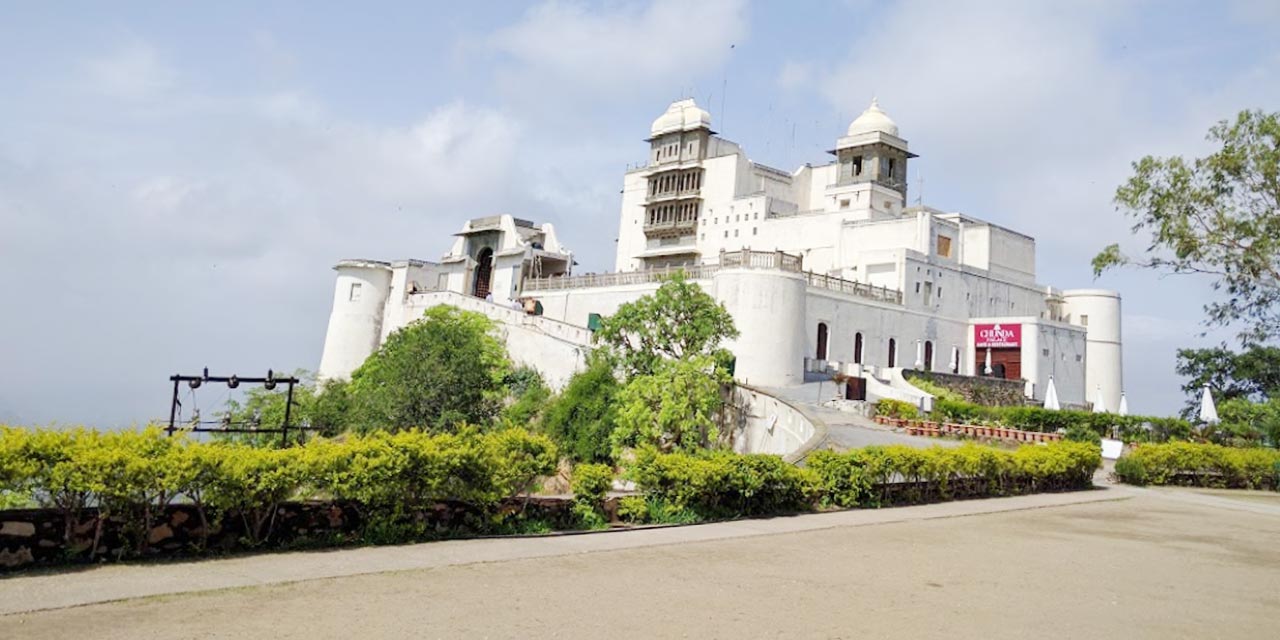 Built on the Bansdara Hills in 19th century, Monsoon Palace is also known as Sajjan Garh Palace in the honour of its creator-Maharana Sajjan Singh. This palace overlook Fateh Sagar Lake and spectacular view of the Udaipur skyline is also a preferred sightseeing place in Udaipur city tour. It was used as a monsoon palace and the hunting lodge.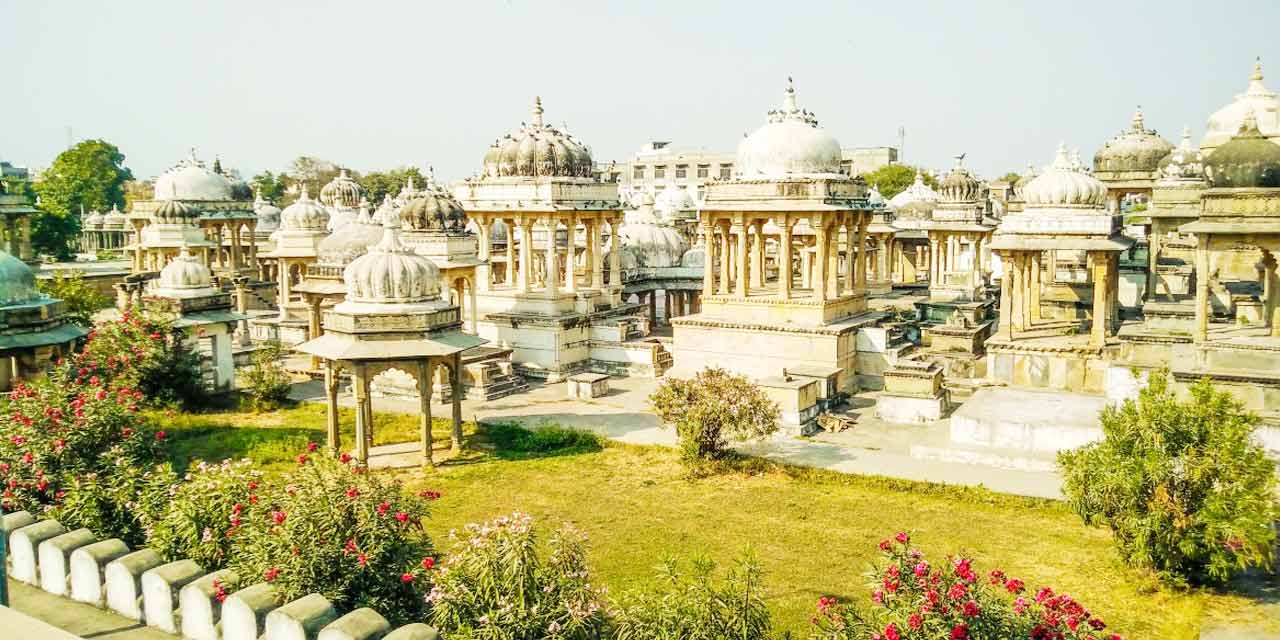 Ahar Cenotaphs are also a popular sightseeing spot, consisting of 372 cenotaphs of kings and queens of Mewar Dynasty. The most attractive cenotaph is that of Maharana Sangram Singh while the last one to be made is of Udaipur's last Maharana, Bhagwat Singh.
Ahar Government Museum is located just a few meters away. This museum is also worth visiting as it displays a rare collection of pottery items and copper items which are said to be more than 3300 years old along with varied kinds of sculptures.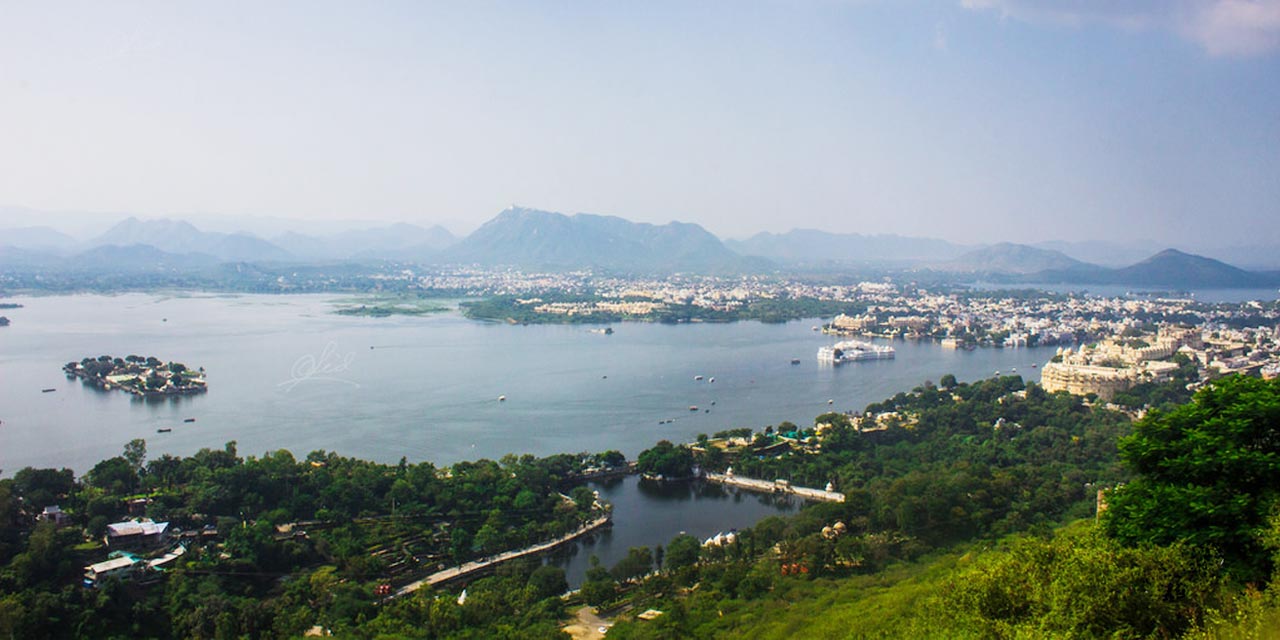 One of the most beautiful lakes in Udaipur, Lake Pichola also boasts of being the biggest lake. Built in 1362 Ad, this lake attract tourists with its magnificent beauty. Home to two of the popular tourist attractions- islands of Jag Niwas and Jagmandir, this lake is visited by almost every tourists. On its eastern bank is the City Palace which is another prominent sightseeing place of the city.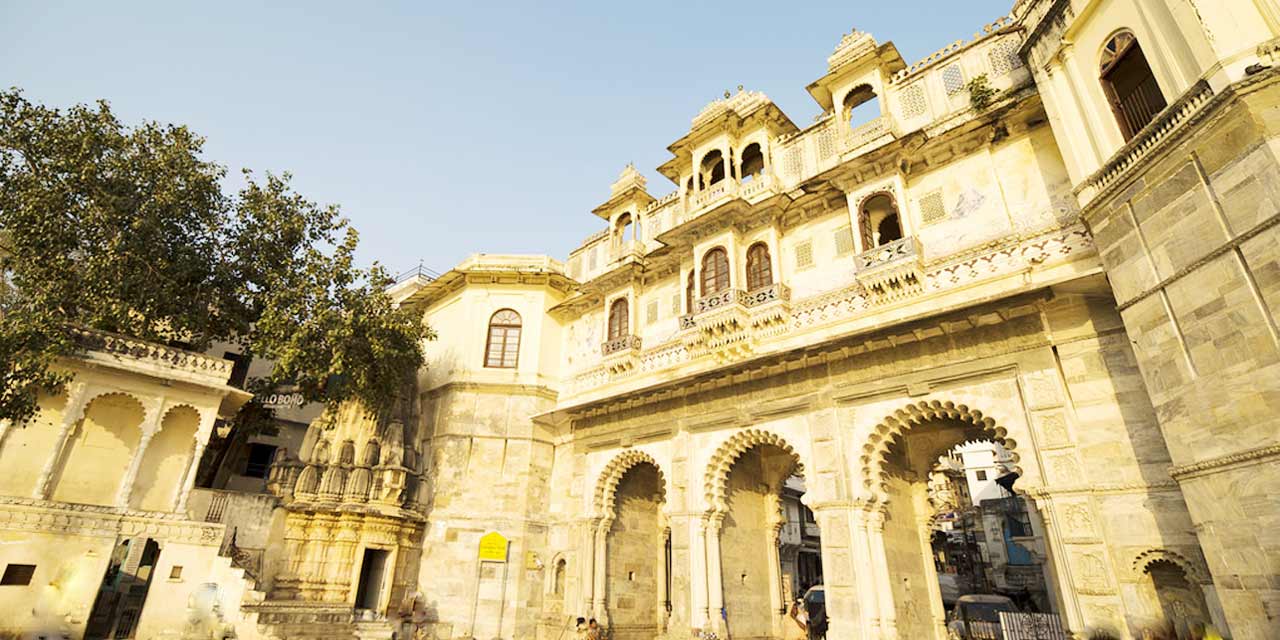 Located at Gangaur Ghat which is quite close to Lake Pichola, bagore ki Haveli was built in 18th century by the then Prime Minister of Mewar, Amar Chand Badwa. With more than 100 rooms showcasing costumes and modern art, along with an intricate glass interiors, this place make for an perfect visit with city tour of Udaipur by private car.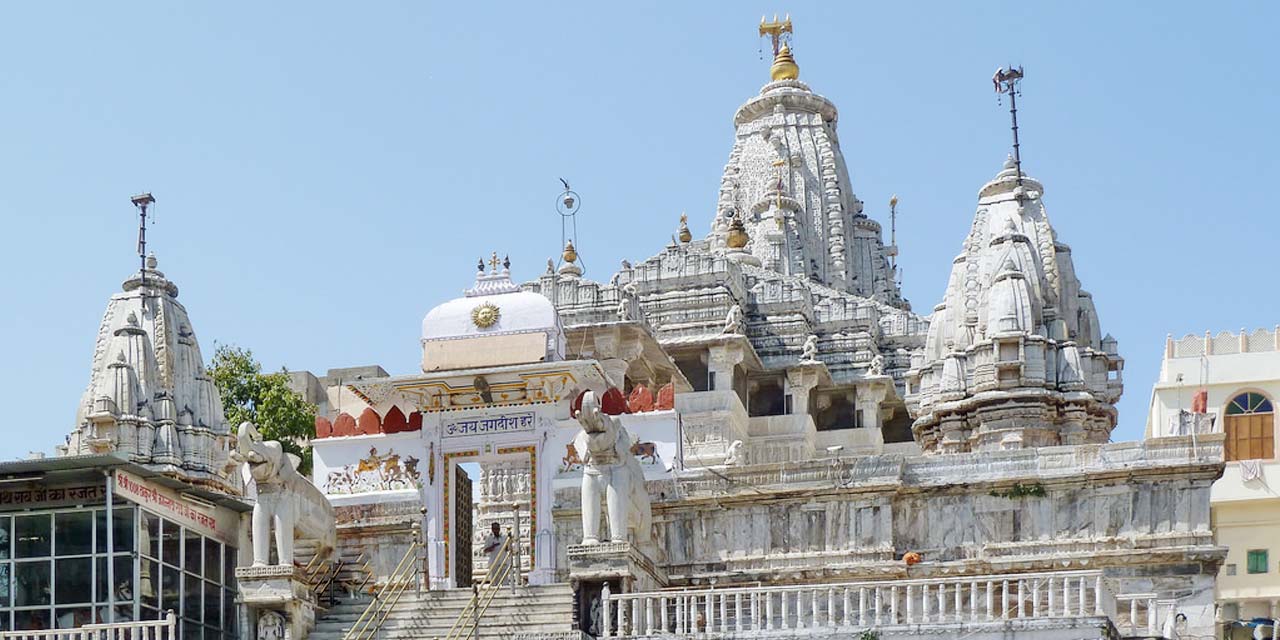 Another place that one must try to visit while on Udaipur city tour is the Jagdish Temple. Built in an Indo-Aryan style of architecture in 1651, this temple is dedicated to Lord Shiva. A three storied temple, it attracts visitors with its carved pillars, painted walls and intricate ceilings too.
---
Along with visiting these sightseeing places in Udaipur, you can also plan a tour to other attractions such as Fateh Sagar Lake, Doodh Talai Lake, Saheliyon ki Bari, Jaisamand Lake, Gulab Bagh and Zoo, Shilpgram, Sukhadia Circle, Udai Sagar,Bharatiya Lok Kala Mandal, the Crystal Gallery, Badi Lake of the Gian Sagar, etc.
If you have some more days at disposal then you can also plan your time in exploring some of the popular places near Udaipur such as Haldighati, Sajjangarh Wildlife Sanctuary, Sahastra Bahu Temple and Eklingji Temple.
These places be visited in hassle-free manner by booking a car from these best cab operators in Udaipur. In case of any specific requirement, you can inform the selected tour operator who in turn will ensure an enjoyable sightseeing tour in your preferred vehicle and time.
Not only Udaipur city tour packages, we also offer All-inclusive Udaipur tour packages where not only commuting to sightseeing but also accommodation at a hotel or resort of your choice and pick up and drop services are taken care of. You can know more about these packages from our travel experts. Reach them by filling out the Contact Us Form.
How to reach Udaipur
If you are worried about reaching Udaipur then you can happily toss all your worries as the city prides in having excellent connectivity to many popular cities and towns of not only Rajasthan but all over India. You can reach Udaipur through all modes of transportation- roadways, airway as well as railways.
For those travelling by trains or buses, there are regular services between Udaipur and cities such as Jaipur, Ahmedabad, Ajmer, Chittorgarh, Sawai Madhopur, Agra, Delhi, Khajuraho and Mumbai.
For tourists travelling by air, there are flights from Mumbai and Delhi to the Dabok Airport, or Maharana Pratap Airport in Udaipur.
If you are wondering how to commute within Udaipur, then have a look at the leading cab operators in Udaipur that offer varied cars on rental for sightseeing. Apart from this, you can also choose form auto rickshaws, bicycles and city buses.