The picturesque city of Udaipur is among the top tourist destinations not only in Rajasthan, but also in India. Every year, thousands of tourists from different parts of the country and abroad flock to this place to explore its supreme palaces, holy temples, impressive forts and perennial scenic beauty. Founded in 1559 by Rana Udai Singh of the Mewar Dynasty, this place is also called the City of Lakes as it is home to charming, man-made lakes; the popular ones being Lake Udaisagar, Lake Fatehsagar, Lake Pichola, Lake Jaisamand and Lake Swaroop Sagar.
Traveling to Udaipur is never a hassle as it is well connected with the major cities of India by all three modes of transport – air, road and rail. Tourists from outside India can book their flights to Mumbai or New Delhi, and from there, board a flight or train or book a private cab till Udaipur. To travel within the city and explore its top attractions, opting for a private cab service from top car rental companies in Udaipur is advisable.
When touring this royal city, some of the attractions that are simply unmissable are Lake Pichola, City Palace, Taj Palace, Lake Fatehsagar and Haldighati. These sites offer a glimpse into the royal lifestyle of the kings and queens of the bygone era of Rajasthan. Some of the must do things in Udaipur are trying out its local delicacies such as Dal Bati Churma, Dabeli, Gatte ki Sabji and Malai Ghewar as well shopping at its famous markets like Hathi Pol Bazaar, Clock Tower, Bada Bazaar and Chetak Circle.
To make the tour of Udaipur a memorable affair, you can choose from our customized one day, two day or three day tour packages that include sightseeing at the top tourist attractions of the City of Lakes.
Places to visit in Udaipur in 2 Days – Option 1
Day 1 Udaipur Places to Visit
Lake Pichola
Monsoon Palace
Lake Fatehsagar
Maharana Pratap Memorial
Jagdish Temple
Day 2 Udaipur Places to Visit
Jagmandir Palace
Shilpgram
Doodh Talai Garden
Nehru Garden
Jaisamand Lake
Places to visit in Udaipur in 2 Days – Option 2
Day 1 Udaipur Places to Visit
Monsoon Palace
Bada Mahal
Eklingji Temple
City Palace
Haldighati
Day 2 Udaipur Places to Visit
Maharana Pratap Memorial
Crystal Gallery
Bagore ki Haveli
Shrinathji Temple
Sajjangarh Wildlife Sanctuary
Here is a list of few notable tourist attractions of Udaipur: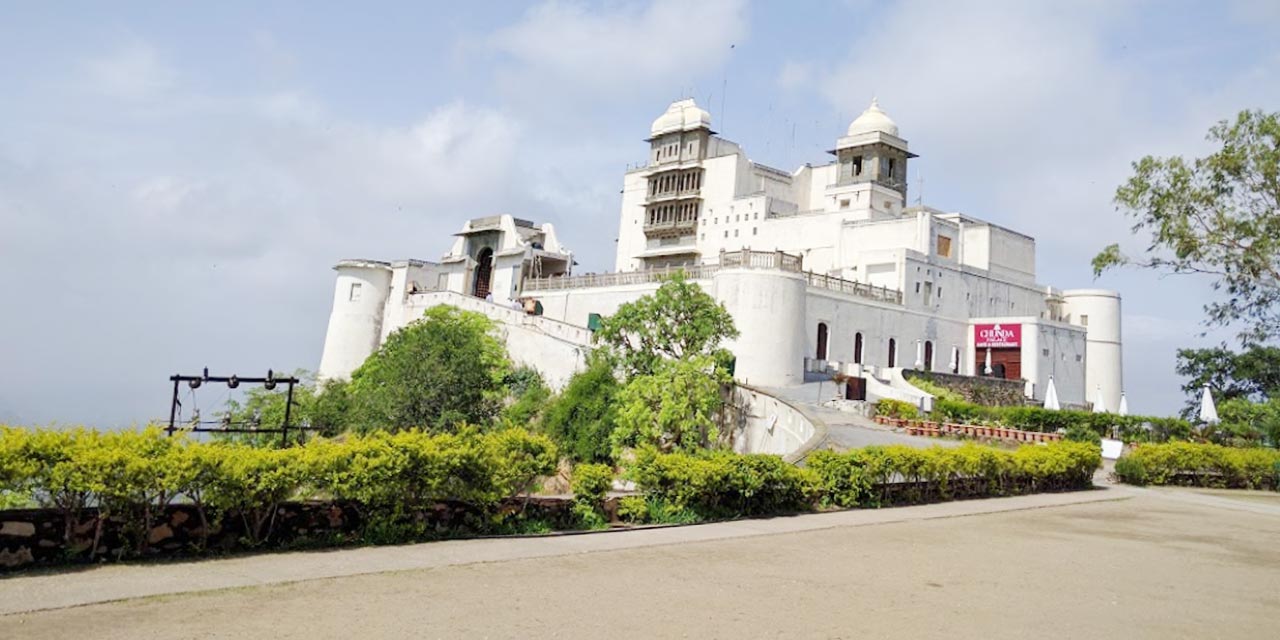 Monsoon Palace, located on top of the Bansdara Hills just outside Udaipur, is a 19th-century structure, built by Maharana Sajjan Singh. Once upon a time, this palace used to serve as a hunting lodge for the royals. However, the actual plan of building this palace was to develop it into an astronomical center, but this plan did not see the light of the day after the death of Maharan Sajjan Singh. Also called the Sajjangarh Palace, this white palace being built on a hill, offers scintillating views of the region.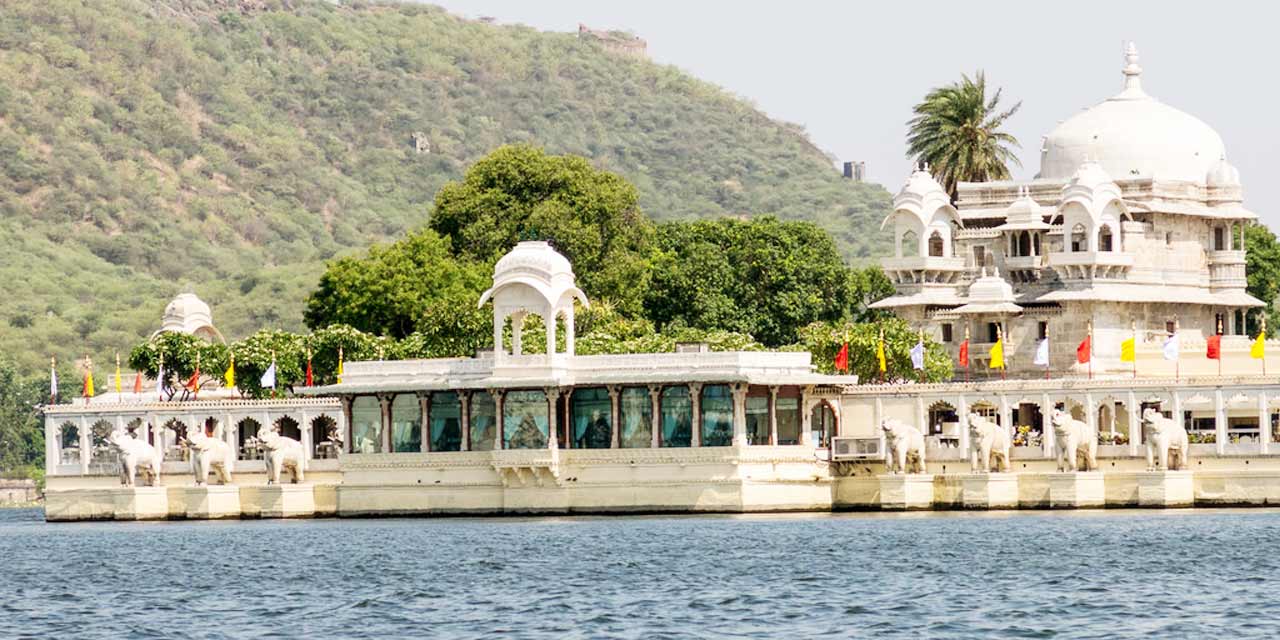 Jagmandir Palace, built on the serene Lake Pichola, once served as a summer resort to the royal families. Also known as Lake Garden Palace, this building was continuously constructed during the reigns of Maharana Amar Singh, Maharana Karan Singh and Maharana Jagat Singh, from 1551 till the early 1600s. This historic palace today has been redeveloped into a 5-star hotel, and even today, radiates the charm and regality of the bygone era. "Jagmandir" or 'Jagat Mandir' is named in honor of Maharana Jagat Singh.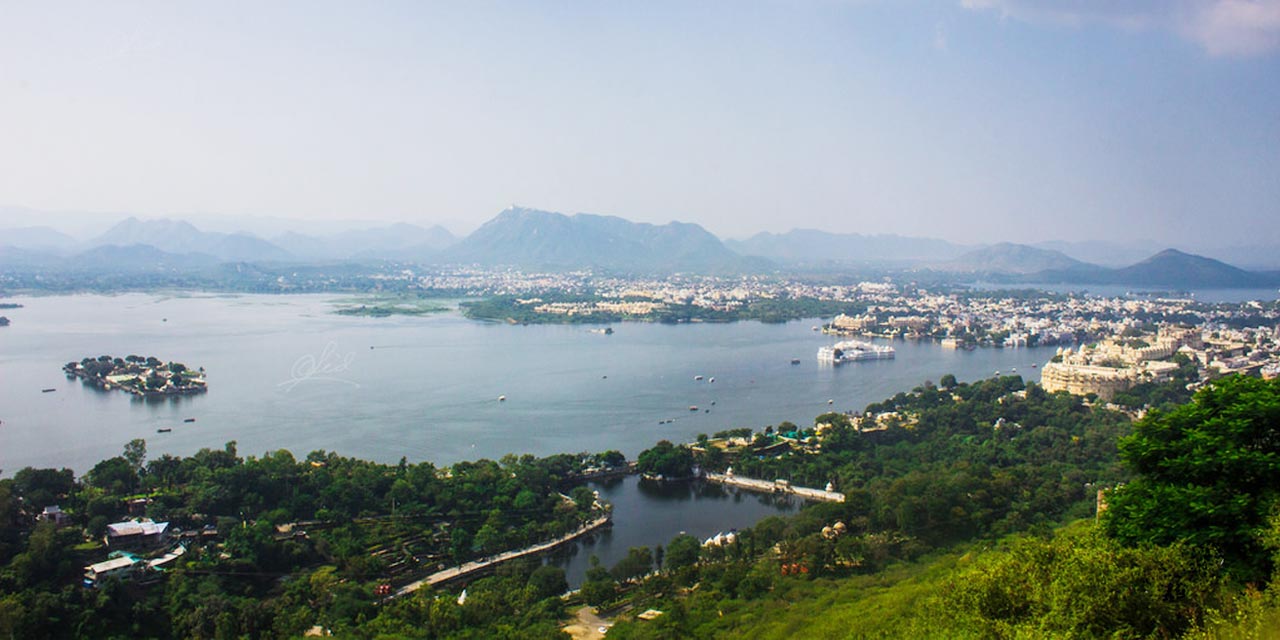 Considered to be the largest and oldest lakes in Udaipur, Lake Pichola is one of the top tourist attractions of the city. This artificial lake, which is approximately 4 km long and 3 km wide, was created as a pond in 1362 AD by a nomad called Picchu Banjara. Later on, the pond was developed and extended into Lake Pichola. Development of this lake was commissioned by Maharana Udai Singh. This man-made lake houses two of the most beautiful palaces of Udaipur – Jagniwas and Jagmandir, while the opulent City Palace lies on its eastern banks.
Enjoying a boat ride on Lake Pichola, especially at sunset, is highly recommended.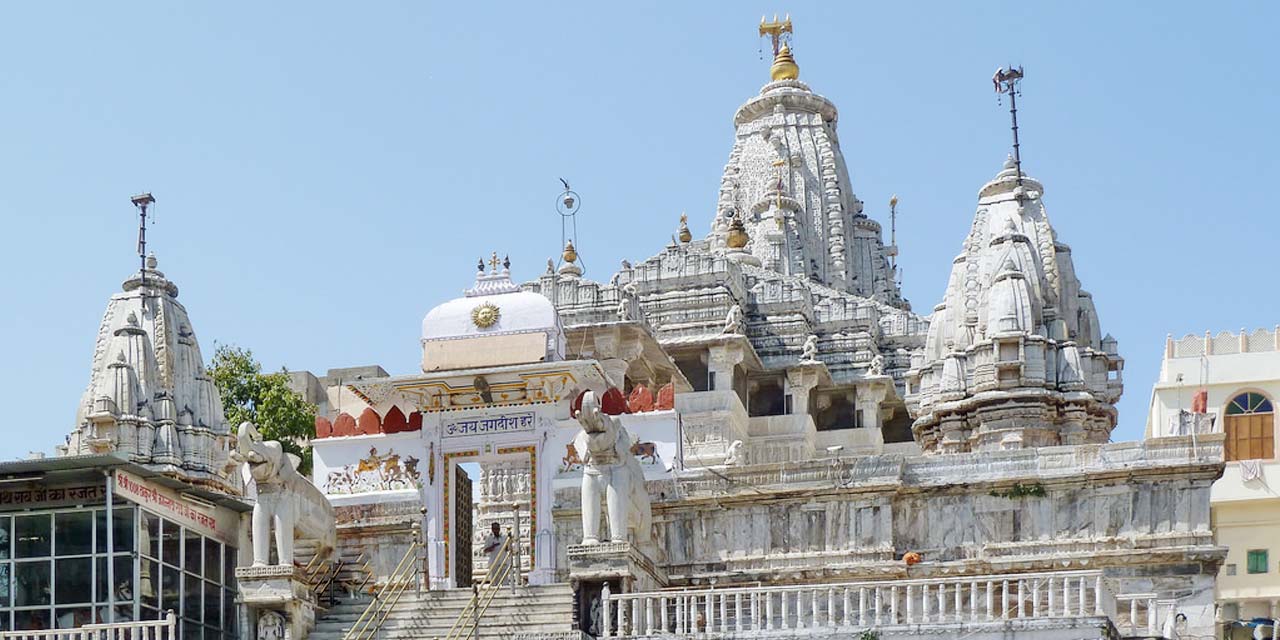 Built by Maharana Jagat Singh in 1651, Jagdish Temple is among the highly-revered shrines of the city. Located inside the City Palace, this temple is dedicated to Lord Vishnu. The idol of the deity has been carved from a single piece of black stone. Featuring an Indo-Aryan style of architecture, the shrine has a three-storied structure. Its decorated halls, exquisitely-carved pillars and lavish ceilings speak volumes of the grand lifestyle of the royal families of Rajasthan.
Tourists looking for calmness and serenity must definitely visit this majestic temple.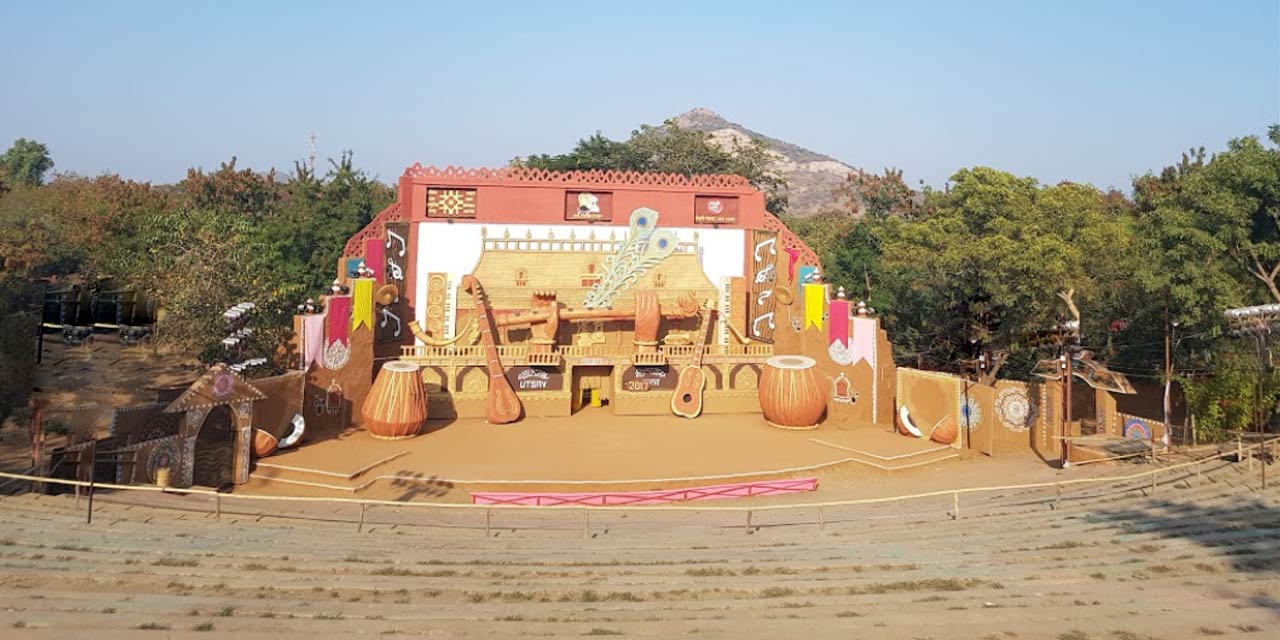 Spread over an approximate area of 70 acres, Shilpgram is a museum complex, where rural arts and crafts are on display. Established in 1989, this ethnographic museum wonderfully depicts the lifestyle of the tribal people of the western states of India and their folk culture.
The complex houses a number of huts that have been constructed based on the traditional architecture of various ethnic and geographical groups from Western India. Besides showcasing the rural arts and crafts of the tribal folk, the main objective of this museum is to spread knowledge and awareness about these tribal people and their lifestyle.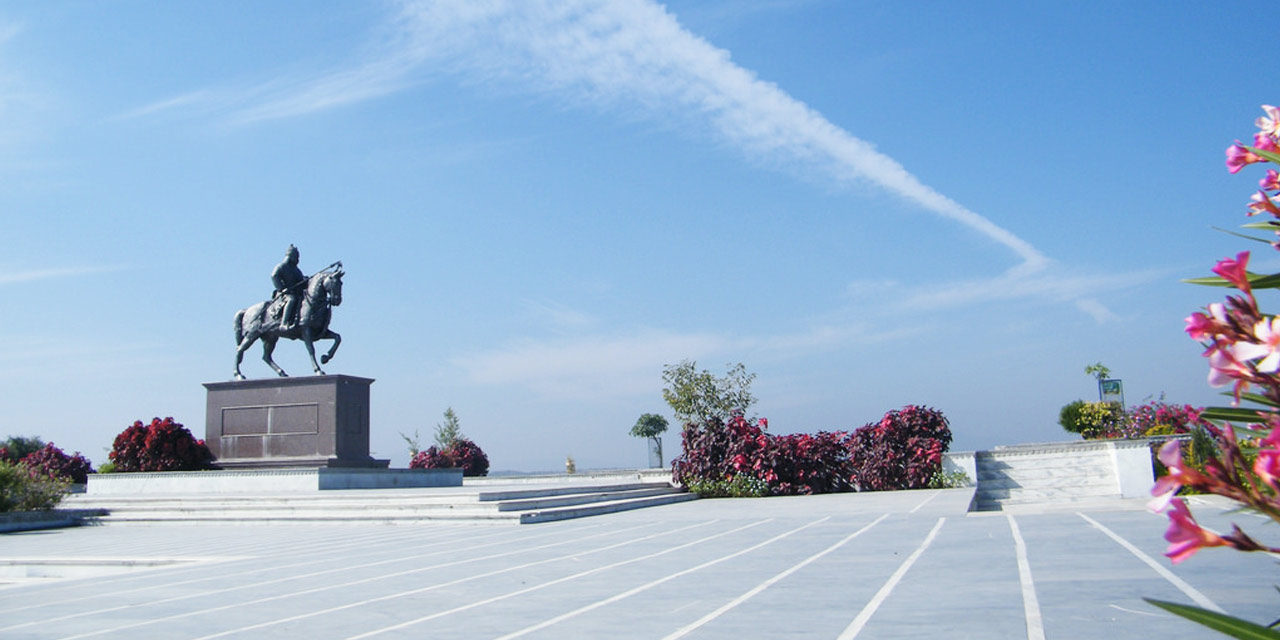 Maharana Pratap Memorial is dedicated to the valiant Rajput warrior Maharana Pratap. Commissioned by Maharana Bhagwat Singh, this memorial is situated on the Pearl Hill or locally called as Moti Margi. The memorial consists of a life-sized statue of Maharana Pratap on his loyal horse, Chetak. This bronze statue has a weight of 7 tonnes and is 11 feet high. A landmark of Udaipur, this memorial overlooks the beautiful Lake Fatehsagar.
This historic site is a must-visit tourist attraction of the city.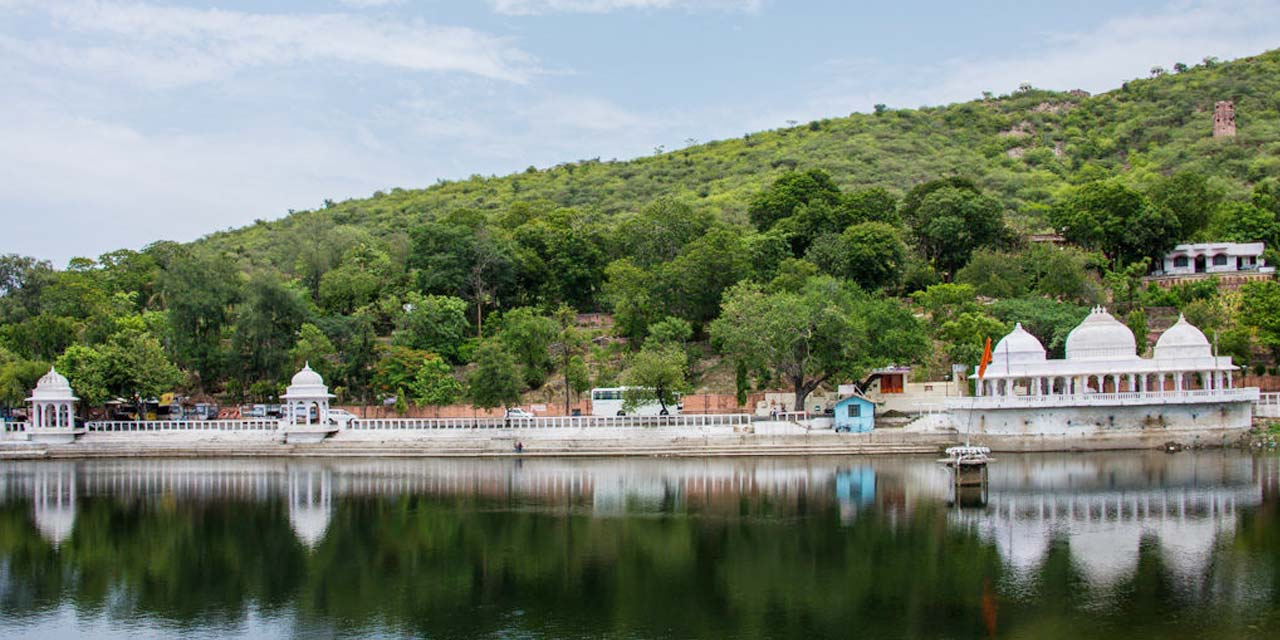 Doodh Talai Musical Garden is a beautiful rock garden in Udaipur. Also called Pandit Deendayal Upadhyay Park, this garden is under the management of the Urban Development Trust, Udaipur. The main highlight of this place is its musical fountain, which attracts a lot of tourists and locals, especially during the evening time.
Another reason why it receives a lot of visitors is that from here one can enjoy the scenic vistas of Lake Pichola, City Palace, Jagmandir and a good part of Udaipur's landscape.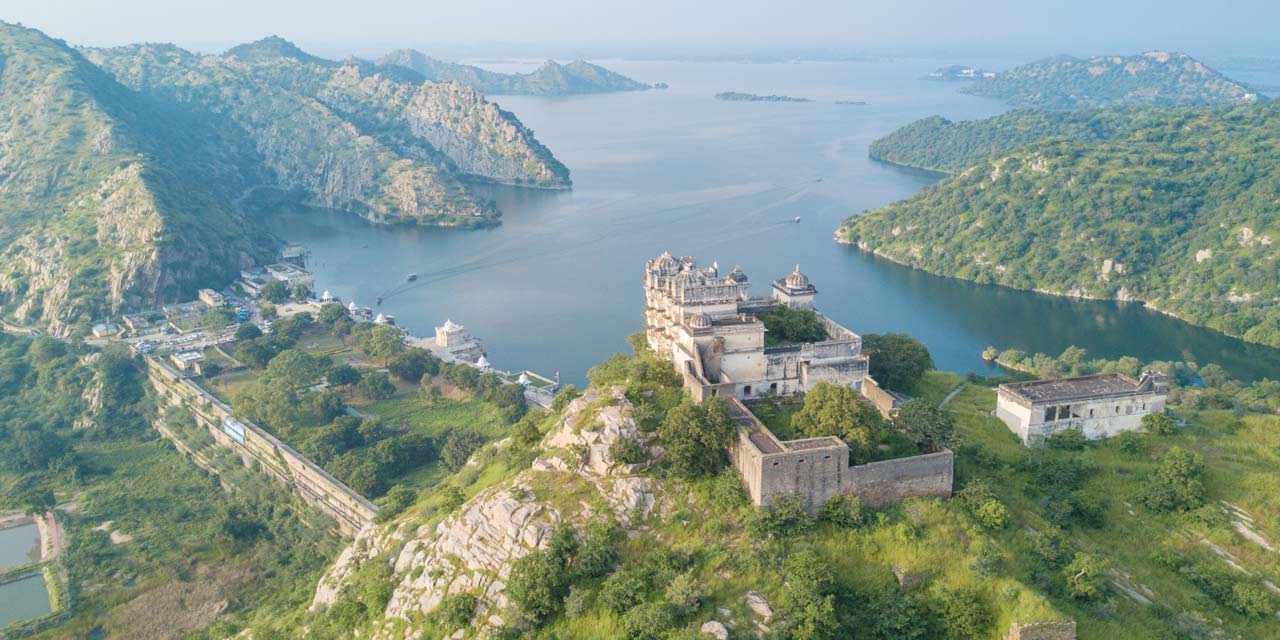 Jaisamand Lake, which is located at an approximate distance of 48 km from Udaipur, is an artificial lake. In terms of size, it is the second largest artificial lake in the country. Also known as Dhebar Lake, it was built in 1685 AD over the Gomati River by Maharana Jai Singh. The man-made Jaisamand Lake has seven serene islands on it. The biggest of them all is Babaka Bhagra and the next in size is Piari. On one of these seven islands live the tribesmen of Bhil Minas.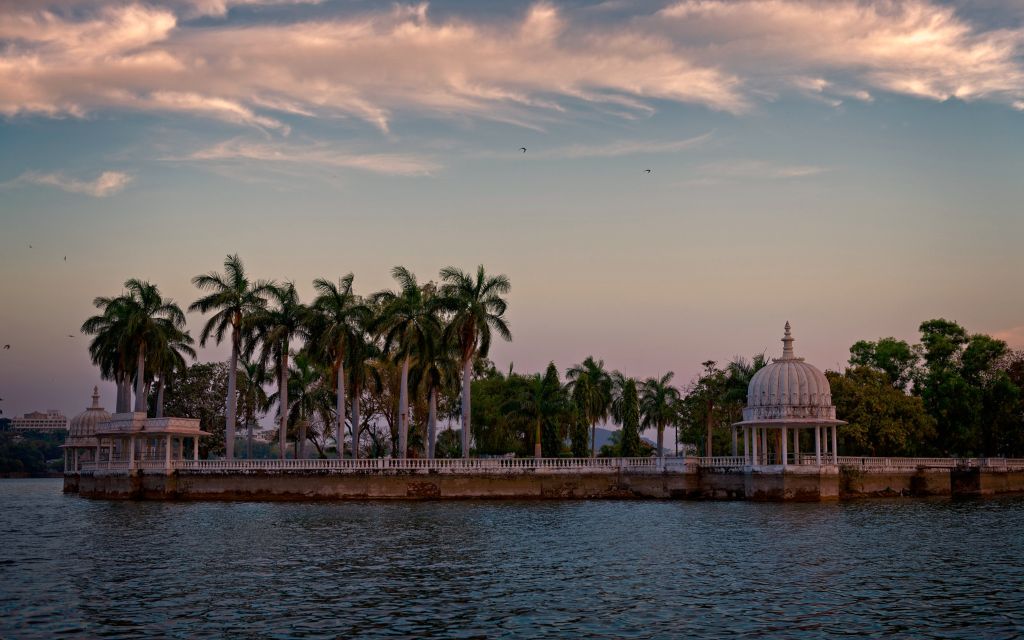 Located on the peaceful Lake Fatehsagar, Nehru Garden is famous for its beautiful landscape. To reach the garden, tourists need to take a boat ride from Fateh Sagar Road, just opposite the entrance of Pearl Hill. A highlight of this garden is its boat-shaped food court, where a range of delicacies are on offer. This garden serves as an ideal spot for photography enthusiasts, who can click some amazing pictures of the Pearl Hill, Lake Fatehsagar and the other islands situated on it.
If you want to enjoy local delicacies in a calm and peaceful environment, then a visit to Nehru Garden is a must.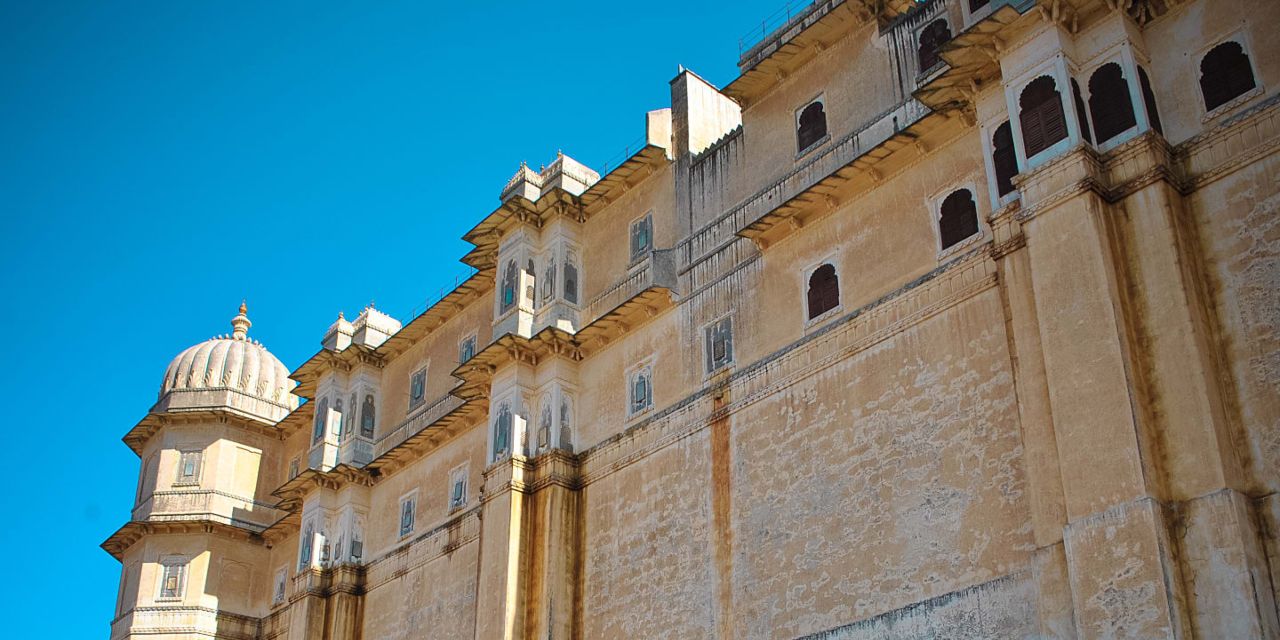 Built in the 17th century, Bada Mahal is considered to be the men's section of the grand City Palace. Also known as the Garden Palace, this 90-feet high structure has been constructed on a natural rock formation. This palace has a mix of Rajput and Mughal architectural styles.
Bada Mahal is famous for its lush landscaped lawns, royal balconies, serene gardens, huge terraces and pillars, long courtyards and beautiful fountains. The royal apartments in the palace present the charm of royalness, featuring carved ceilings, painted mirrors, exquisite wall carvings and wonderful portraits.
Walking through this grand palace and getting mesmerized by its architecture is a sure thing to do in Udaipur.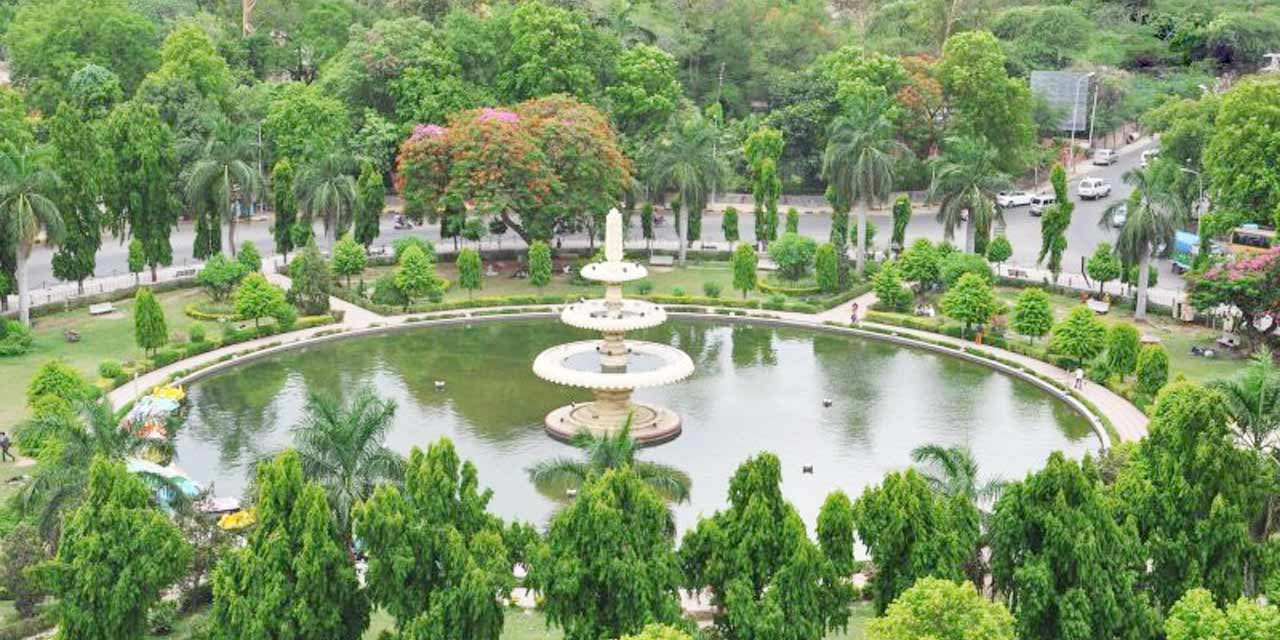 Sukhadia Circle Fountain is built in memory of one of the former Chief Ministers of the state of Rajasthan – Mohan Lal Sukhadia, who held this position for 17-long years. This three-tiered water fountain has a height of about 21 feet. Today, this circle fountain has become a popular recreational spot for the locals. Boating around the fountain is one of the highlights of this place. In the evening, this area comes alive as it is completely decked with glittering lights and visitors.
A visit to this fountain can be a great way to unwind after exploring other attractions of the city during the day.
---
If you are planning a tour of Udaipur, then we suggest you choose from our customized package tours of the city. Be it our one day or two days Udaipur tour package, you are guaranteed to get the worth for your money. Our tours include visits to the top attractions of Udaipur in a private car so that you get ample time to explore each attraction, with ease and comfort.
So get in touch with us immediately by filling the Contact Us form and book a Udaipur tour package with us to experience and explore the city of Udaipur like never before!