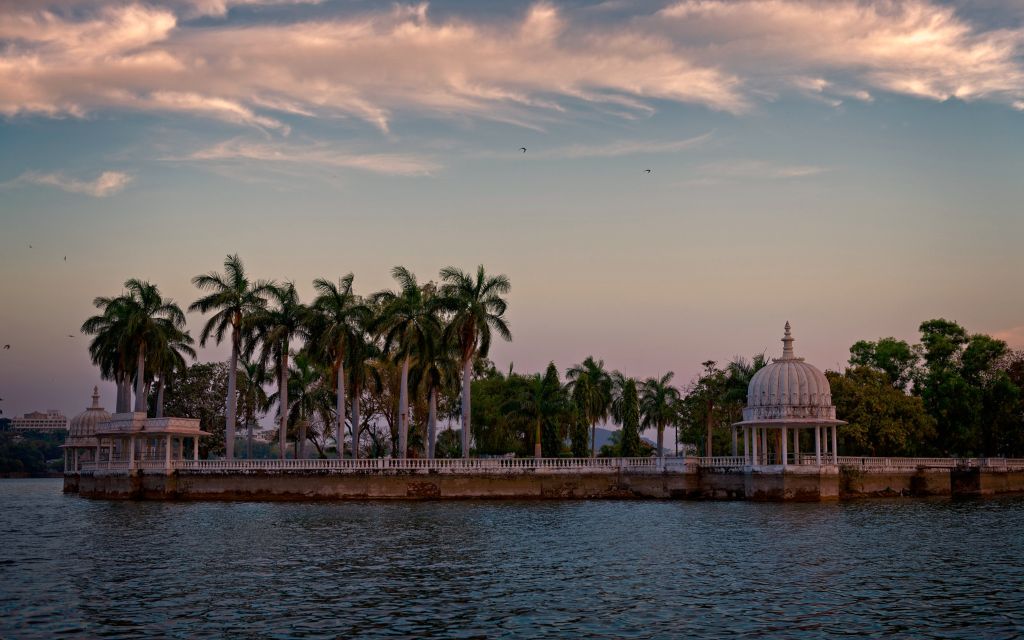 Nehru Garden Udaipur Entry Fee
Indians
30 per person for Adults
15 per person for Children
Foreigners
125 per person for Adults
60 per person for Children
Nehru Garden Udaipur Phone
N/A
---
Rating:
| 4/5 stars
Based on total 72 reviews
Nehru Garden Udaipur Address: Vasupujy Complex, 5, Mewar Motor Link Rd, Fateh Sagar Lake, Udaipur, Rajasthan, 313001, India
---
India is a perfect mix of beauty and history bound together to form a unique mixture. This blend paints enthralling pieces of art in every nook and corner of the country. One such exciting corner is found in the glorious city of Rajasthan, Udaipur. Someone said- We all are surrounded by the beauty and history but to experience that beauty and to know the past behind it, it is important to walk to the Garden.
In Udaipur, it is not hard to locate places offering astonishing beauty, having some historical significance. In this article, we will talk about Nehru Garden which is considered to be a marvelous wonder of nature. The Nehru Garden is one of the most visited gardens in Rajasthan. The Garden is located on the island, offering exquisite beauty and splendor.
Commonly known as the 'Venice of the East,' Udaipur is a vast storehouse of mysteries and history of royal figures of Mewar dynasty. It is always fun to explore ancient mysteries, understanding myths, and ethics, prevalent during old times. We at Udaipur Tourism, a division of Holidays DNA, offer you a quick peek into the ancient world of Udaipur city. You can take pleasure in a memorable sightseeing experience in Udaipur.
Location of Nehru Garden
Located right in the middle of the Lake Fatehsagar, Nehru Garden is a prime tourist site in the area.
Architecture of Nehru Garden
Spread around 4.5 acres, the Nehru Garden has an ovular structure site, amidst the stunning Lake Fateh Sagar. You can find many fountains built in the shape of pyramids, resembling the fountain channel located in the Brindavan Garden of Mysore city. These are further equipped with gorgeous colorful lights to complete the beautiful view. There is a food court in the north-western side of the Garden, constructed by mirroring the shape of a boat. This lush green Garden is surrounded by palm trees, which creates a marvelous green velvet cover.
Image Gallery of Nehru Garden Udaipur
History of Nehru Garden
Nehru Garden was inaugurated on 14th November 1967 on the birth anniversary of Pt Jawaharlal Nehru.
How to reach Nehru Garden
Udaipur is a famous tourist region connected via airport, railway station and public transport. Since this Garden is located on the island, the only way to reach the Garden is via motorboats from the shores of Lake Fateh Sagar. Both government and private boating agencies run these boats.
· Airport- The Maharana Pratap Airport is located at a distance of 21 km from Lake Fateh Sagar. The Udaipur airport is connected with five important cities - Delhi, Mumbai, Jaipur, Jodhpur, and Aurangabad. You can take a taxi or a cab to reach the Lake in about 40 minutes.
· Railway Station- The Udaipur Railway station is situated 3 kilometers away from the Lake. You can reach the Udaipur station via direct trains from Delhi, Chittaur, Ajmer, Jaipur, Ahmedabad, and Jodhpur.
· Public Transport- If you wish to drive to Udaipur, you can take the National Highway 8 (NH 8), which is linked with Delhi and Mumbai. You can find many Volvo or deluxe buses running in and out of the Udaipur city. These bus rides are provided by four neighboring state governments- Uttar Pradesh, Gujarat, Madhya Pradesh, and Rajasthan.
Udaipur is a well-connected city, but still traveling in and around the central city area is a little complicated. If you are a tourist to the town, you will be confused to find more than one way to reach the desired tourist places. So it is advisable to hire a private cab service.
To offer you the best and filtered results, you can contact Udaipur tourism. We have the best and updated list of the top car rental companies in Udaipur facilitating your journey by taking you to sightseeing places in Udaipur safely.
Entry fees and timings of Nehru Garden
The Nehru Garden is open every day of the week from 9 AM to 6 PM.
The entry fee to visit Nehru Garden for an Indian child and adult are Rs. 15 and Rs. 30 respectively. The ticket price for a Foreign adult and child are Rs. 125 and Rs. 60 per person.
Best time to visit Nehru Garden
The best time to visit Nehru Garden is between the months of September and March. The weather in the north-western region of India is enjoyable during these months.
Things to do at Nehru Garden
If you are a nature lover, then this Garden is heaven since you can locate flora plantations in abundance.
Places to visit near Nehru Garden
Some of the excellent places to visit near Nehru Garden are mentioned below:
1. Moti Magri which is commonly known as the Pearl built by Maharana Pratap. Moti Magri is just 2.3 Km away from Nehru Garden.
2. The other island in the Lake Fateh Sagar which is converted into a public park for recreation. The island is only 2.6 Km away from the Garden.
3. You can also visit Asia's best solar site named Udaipur Solar Observatory located at a distance of 2.8 Km for the garden.
4. Some of the other places are Maharana Pratap Memorial (2.1 Km away), Under the Sun (public aquarium) and Rajiv Gandhi Garden (1.2 Km away).
Things to keep in mind while visiting Nehru Garden
You have to pay for a boat ride to and from the Nehru Garden to the shore of Lake Fateh Sagar.
You can carry your food inside the Garden if you don't wish to eat the restaurant-meal.
---
The beauty of the city is not limited to Nehru Garden; it is spread all around. The best way to explore this exotic traditional city is to take a Udaipur tour. Udaipur tourism offers exciting All-inclusive Udaipur tour packages to facilitate your journey.
With our packages, you can explore the town in a hassle-free manner. Our personalized travel packages are dotted with an enviable list of services and facilities. To seek more information about these packages, you can reach us by filling the Contact Us form.
Location Map for Nehru Garden Udaipur